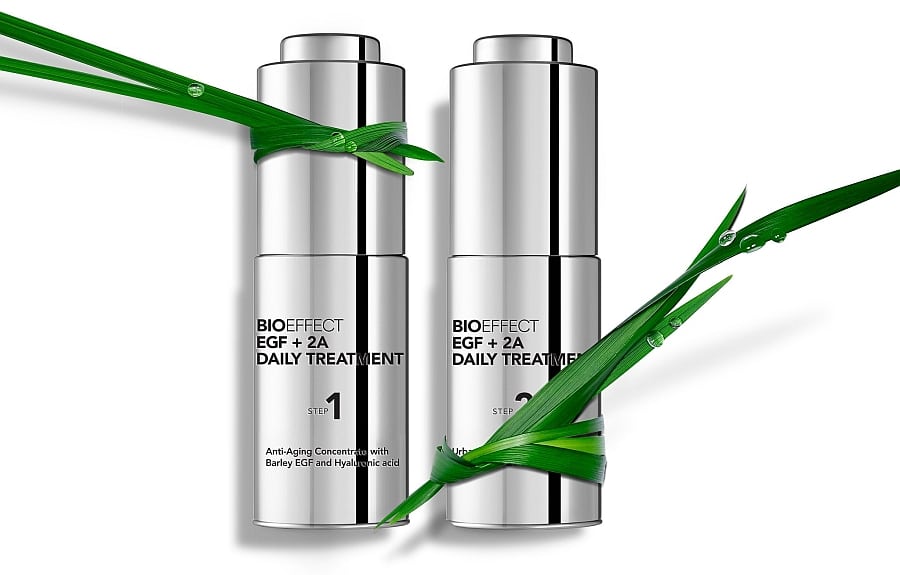 Advanced free radical defense with barley-based ingredients.
---
Award Winning Ingredient
This light-year leap into the future of scientific skincare combines the formidable power of BIOEFFECT's award winning, barley-grown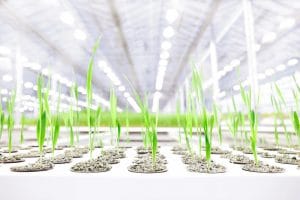 EGF ingredient with Hyaluronic acid and the free radical-fighting power of Ferulic and Azelaic acids to serve as your skin's state-of-the-art, age-defying defense system. With this two step treatment we can adress the rising issue in environmental pollutants that can have profound effect on skin features such texture,wrinkles, pigmentation, moisture and elasticity.
Benefits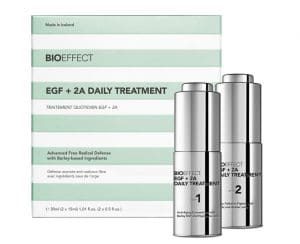 ♦ Inreases skin volume and density
♦ Reduces the appearance of sun damage, fine lines, and wrinkles
♦ Repairs and prevents free radical damage caused by stress, dirt, smog and urban city life
♦ Fights constant environmental aggression
♦ Addresses environmental inflammation and hyper-pigmentation
Features
♦ The groundbreaking BIOEFFECT EGF formula now even more advanced
♦ Ferulic and azealic acid work as powerful antioxidants to repair and protect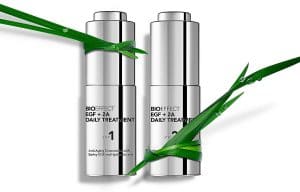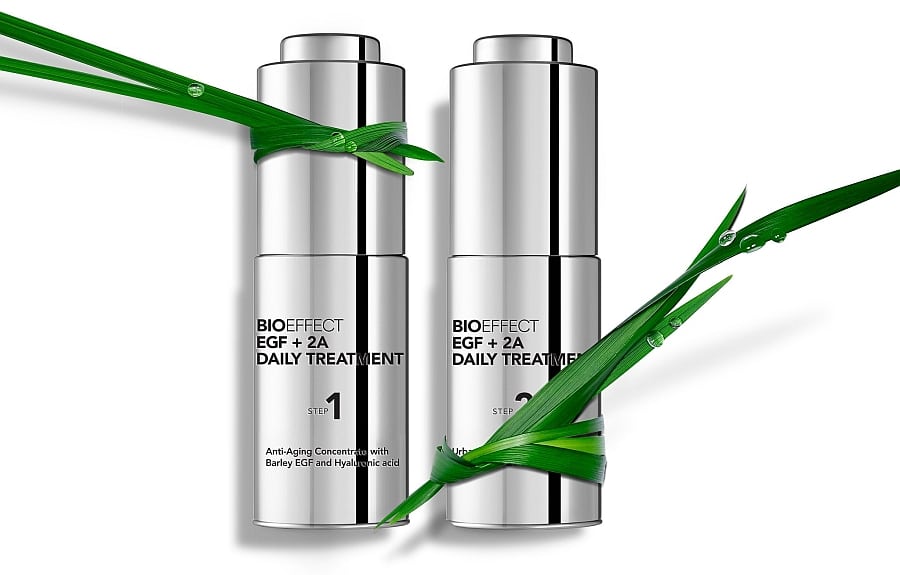 ♦ Suitable for all skin types
♦ Parben-free
♦ Fragrance, alcohol and oil-free
♦  Hypoallergenic and cruelty-free
STEP 1
The intense anti-aging concentrate, contains BIOEFFECT´s blockbuster barley EGF as well as Hyaluronic acid. Together, they increase skin volume and density while reduc
ing the appearance of sun damage, fine lines, and wrinkles for increased radiance and younger-looking, more hydrated skin.
STEP 2
The energizing urban pollution fighter harness the power of Ferulic and Azelaic acids to protect the skin from free radical damage caused by environmental pollution, which affect the skin's health and appearance. Possessing anti-inflammatory properties, they also combat rosacea and dark spots/hyperpigmentation.
Retail price:  $230.00, 30ml (2x15ml) / 1.01 fl.oz.
Photos: ©  BIOEFFECT