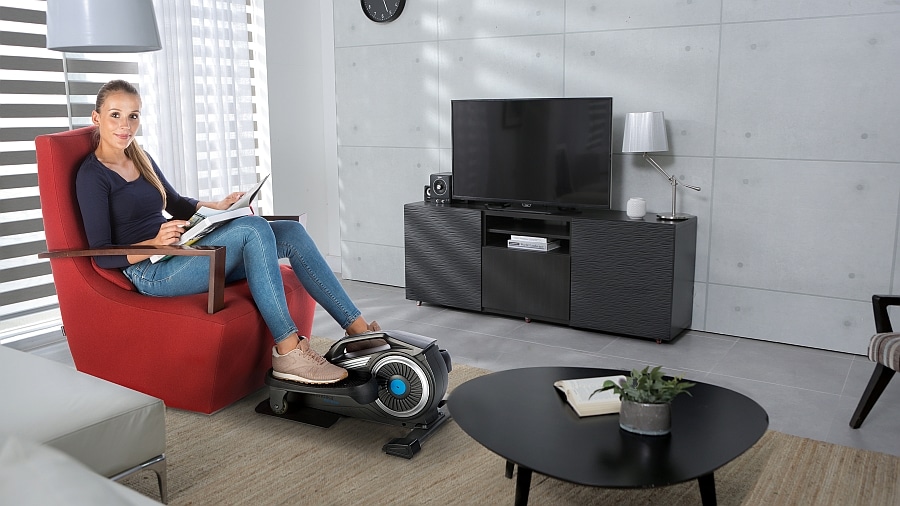 Sitting for long periods of time harms our health. And yet, most of us do it all the time, wherever we may be:  at the office, attending conferences or at home watching TV. Exercise helps – but finding the time for it in our busy calendar can be a real problem. Sit-Fit from skandika is the solution for people who want to exercise more but have to spend long periods sitting.
---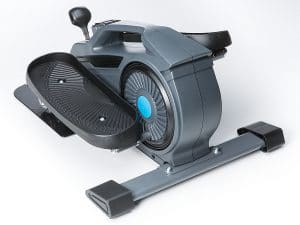 Fitness in the office
The mini elliptical is a cross trainer without arm extensions. It fits under any desk and is easy to use while you work. Step movements strengthen your foot and leg muscles and encourage you to adopt an active sitting position at your desk, helping to counteract lack of movement.
For couch potatoes and champion athletes 
It doesn't matter whether you're a couch potato or a champion athlete. The mini elliptical's eight resistance levels mean you can exercise at whatever level you want. It even monitors how much time you spend exercising, how many repetitions you do and how many calories you burn. All the details are clearly displayed, helping you get the most out of your exercise routine and helping you set your goals more effectively.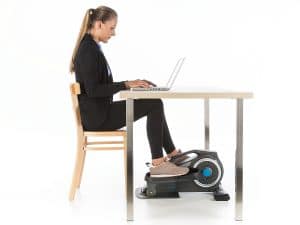 Quiet, light and effective
The mini trainer weighs 14 kg and, at 60 cm x 51 cm x 31 cm, easily fits below any desk or living room table. And you won't be disturbing your work colleagues either: the under-desk trainer is really quiet in use.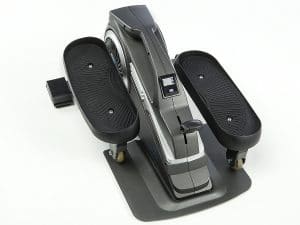 Buy the skandika Sit-Fit online at www.amazon.co.uk or www.maxtrader.de. RRP: £ 192.