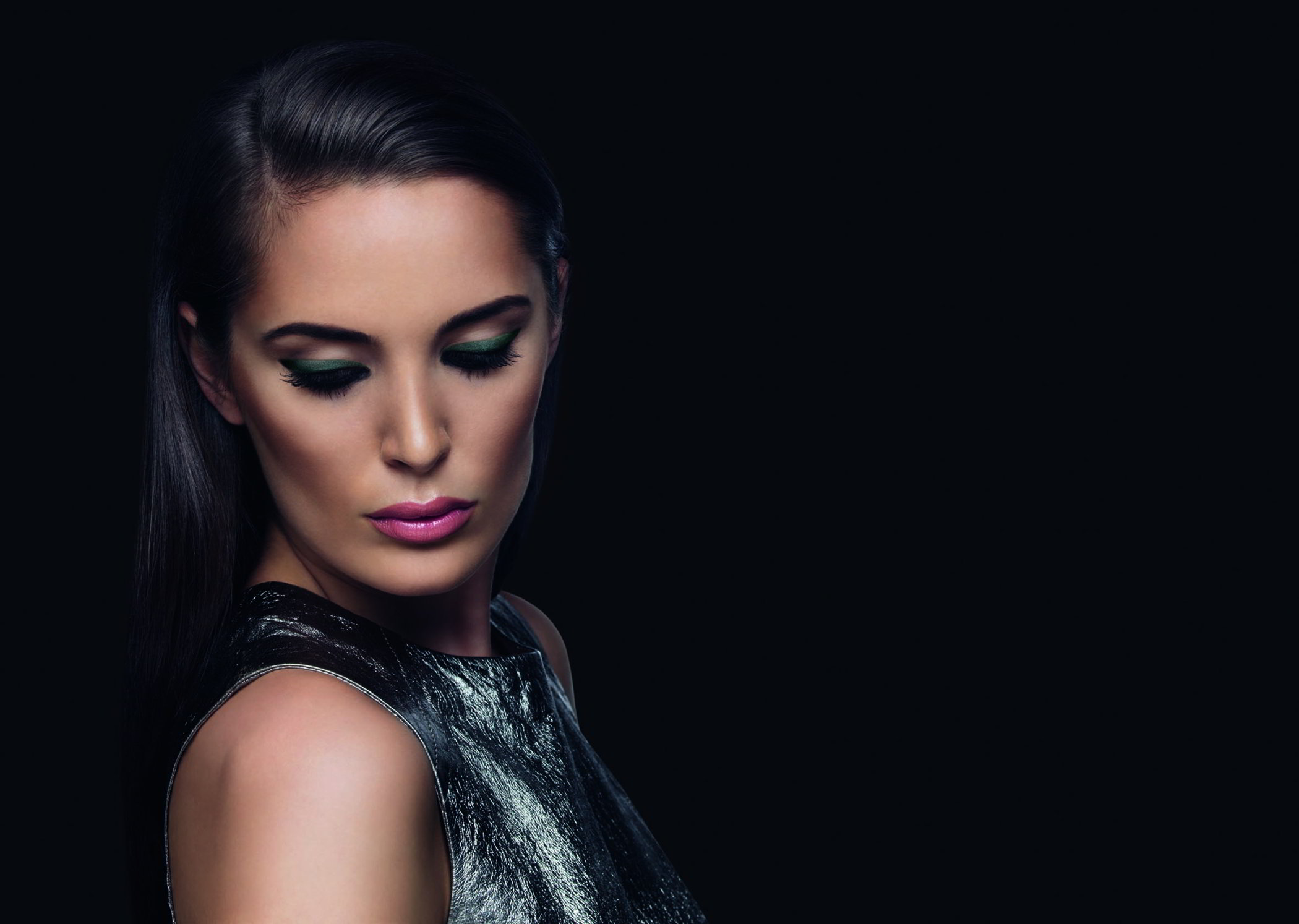 The BABOR AGEID make-up range is noted for its richly nourishing properties and rather muted shades. However, the seasonal collections provide an opportunity to add a burst of color. The first Fall/Winter look of the new BABOR make-up line promises warm, elegant colors for the lips and nails, a multi-color contouring face powder and an eye liner in green and blue.
---
A FESTIVAL OF COLOR WITH WARM, VIBRANT TONES
The make-up products and colors are both stylish and highly flexible. After all, respect for a woman's individual personality forms the core of the AGEID philosophy. The new shades can also be individually styled – from the natural Indian Summer Look through to the trendy Ethno Style. From very British and sophisticated through to a look that is so laid-back you would be forgiven for thinking that Coachella was coming around again this Fall.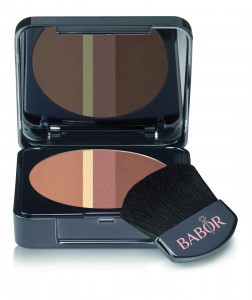 TRENDS FOR THE BEAUTY
The four-color Contouring Face Powder enables the precise

highlighting and contouring of facial features with a highlighter and a downlighter. A warm beige blends the two shades, while a bronze tone adds a rich glow to the skin. When all the colors are applied together as a multi-color blush, the powder adapts to the skin tone. The different shades then overlay the complexion like a soft focus. With the eye make-up, color really comes into play. In this limited collection, Liquid AGEID Eyeliner is available in dark blue and dark green.
LIP CONFESSIONS
The lipsticks in this look come in four impressive trendsetting shades with three up-to-the minute finishes: Glossy Lip Colour 13 wild roses has a seductive sheen, while Creamy Lip Colour 15 is a rich, warm shade called red maple leaf. The intensive shades 14 orange sundown and 16 red grape create a contemporary matte finish.
The new nail colors are perfectly coordinated with the lipsticks and come in the shades wild roses, red maple leaf and orange sundown. The exception is red grape. In the new Fall/Winter collection, statement lips in a dark, matte red instead are teamed up with Nail Colour 08 taupe, a shade with the undeniable "want-to-have" factor.
THE LATEST SHADES AT A GLANCE:
Glossy Lip Colour 13 wild roses, 4 gr.
Creamy Lip Colour 15 red maple leaf, 4 gr.
Matte Lip Colour 14 orange sundown; 16 "red grape", 4 gr.
Nail Colour 05 wild roses; 06 orange sundown; 07 red maple leaf; 08 taupe, 7 ml
Contouring Face Powder, 6 gr.
Liquid Eyeliner dark blue & dark green, 1 ml
Photos: © Babor