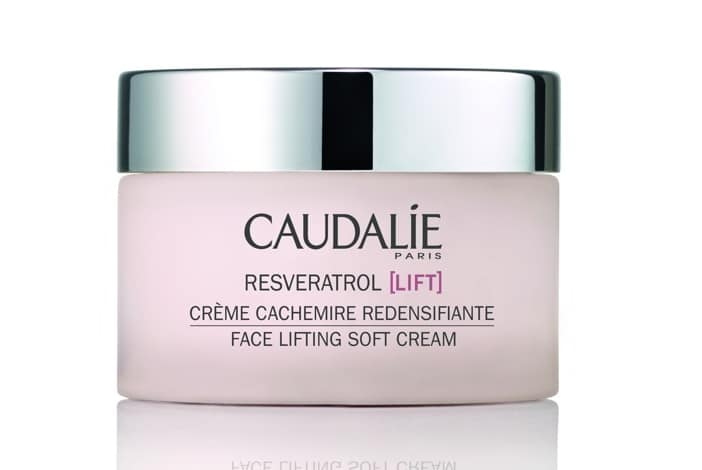 In September 2016 Caudalie expands its Resveratrol Lift Range with Face Lifting Soft Cream. Anti-wrinkle and firmness ally of dry skin. A search of total comfort.
---
Advertisement 
Maximum anti-wrinkle efficacy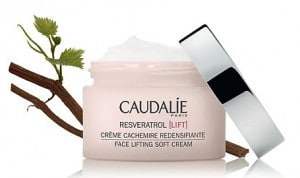 Light, yet very nourishing, day after day it delivers its powerful anti-aging ingredients into the heart of the skin: stabilized Vine Resveratrol combined with a complex of micro hyaluronic acid. Each molecule is assayed at an optimum concentration for maximum firmness and anti-wrinkle efficacy.
♦ Caudalie Vine Resveratrol sculpts and firms.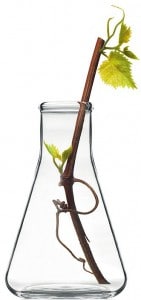 ♦ A micro hyaluronic acid complex, of low molecular weight, plumps and moisturizes.
♦ Phospholipids promote the absorption of the active ingredients, moisturize and leave the skin very soft.
♦ Peptides restructure the elastic tissue, lift and redefine facial contours.
♦ Grape-seed Oil, rich in linoleic acid (omega 6) and organic shea butter, nourishes.
♦ Soft-focus Pigments smooth and instantly blur surface flaws.
♦ Light reflectors instantly brighten the complexion.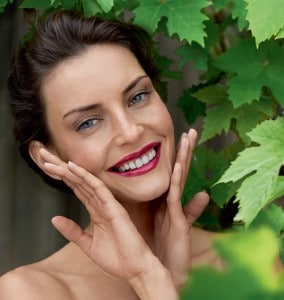 The formula contains 93% of natural ingredients and, as always with Caudalie, it complies with a strict code of ethics, without parabens, phenoxyethanol, phthalates, mineral oils or sodium laureth sulfate and without animal ingredients.
The clinical tests of the cashmere cream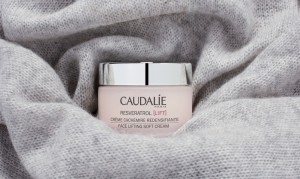 100% of volunteers who tested Face Lifting Soft Cream reported an improvement in skin firmness.
88% of them felt their skin was denser.
93% felt it was lifted.
Patented beauty care
In 2015 Caudalie launched RESVERATROL LIFT, an unprecedented skincare program thanks to the synergy of two of the most powerful anti-aging ingredients. The collection offers the skin a combined action on loss of firmness and loss of volume to visibly correct facial skin aging. The research conducted with Doctor David Sinclair and his team at Harvard Medical School has indeed demonstrated that a combination of Vine Resveratrol and a complex of micro hyaluronic acid increases the natural production of hyaluronic acid in skin cells. Patent pending: PCT/IB2015/054257 Caudalie – Harvard University.
Fotos:  © Caudalie