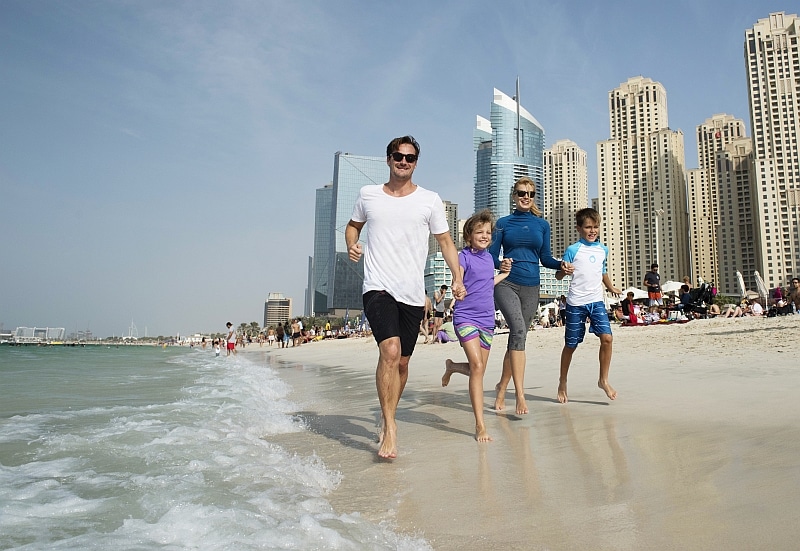 Dubai Fitness Challenge (DFC), the annual citywide celebration of all things fitness, has kicked off in full swing for its fourth edition with an action-packed calendar of free events, sports activities, health and wellness programmes and virtual sessions. It has never been easier for people of all ages, abilities and levels to find the motivation to keep moving, discover a passion for fitness and commit to 30 minutes of daily activity for 30 days.
---
NEW IN 2020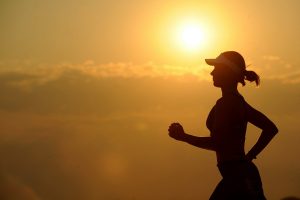 Lace up and get ready to celebrate your personal best with the city's biggest, free-to-enter, fun run – the Dubai Run presented by Mai Dubai. To help everyone put their best foot forward, six 28-day training programmes have now been launched, specially curated by some of the region's leading professional coaches and athletes. Join Manal Rostom, Tania Lolla Kaddoura, Abdullah bin Hajjar, Luke Mathews, Lee Ryan and Luke Gaffney as they lead participants every step of the way with their training guides for 2km, 5km and 10km distances.
Training programmes are free to access on the DFC website.
---
Dubai Running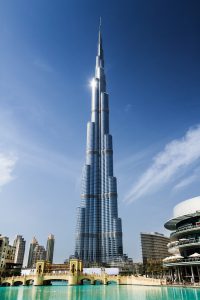 For those looking to make their sightseeing adventures more invigorating, free, weekly guided Dubai Running Tours provide a unique, on-foot perspective of iconic landmarks and scenic locales across the city. Organised in partnership with Arabian Adventures and sports brand ASICS, choose from three different routes with varying difficulty levels – an exciting, self-guided, 3km 'treasure hunt' style quest in the Dubai Creek area; a 5km fun run around Burj Lake in Downtown Dubai; and an advanced 10km beach run along Kite Beach.
Tours across 5km and 10km are available every day at 6am. Self-guided, 3km, tour can be accessed for free on the Questo city explorer mobile game.
---
Best of sun, sand and sea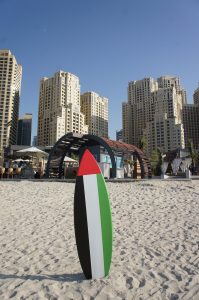 Make the most of the sun, sand, sea and surf at the DP World Fitness Village Kite Beach. Fifteen distinct zones provide a plethora of activities and experiences for all ages – from intense HIIT workouts and family fun at Aqua Park, to volleyball games and beach football kickabouts.
New this year are exciting trampoline workouts at Fitbit Rebounder, with a resident instructor on hand at all times. There's also a dedicated DP World women's fitness pavilion, with facilities dedicated to women-only workouts.
DP World Fitness Village Kite Beach welcomes visitors from 2pm-11pm on weekdays; and from 7am-11pm on Friday and Saturday.
---
Emirates NBD Fitness Village Al Khawaneej
The Emirates NBD Fitness Village Al Khawaneej celebrates the benefits of pedalling your way to health, with an array of bikes available for half-hour slots. Daily group classes, open workouts, junior bootcamps, functional training, low climbing walls and parkour obstacles also promise lots of fitness fun for the whole family. Dedicated workout programmes for ladies are also available at the upgraded DP World women's fitness pavilion.
Emirates NBD Fitness Village Al Khawaneej welcomes visitors from 4pm-11pm, Saturday to Wednesday; and from 4pm-midnight on Thursdays and Fridays.
---
Mai Dubai Fitness Village Festival City Mall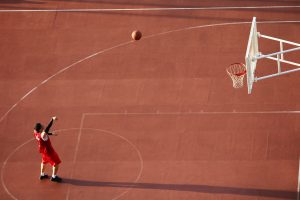 The Mai Dubai Fitness Village Festival City Mall is set to be the newest adventure spot for the whole family when it opens on 6 November. The centrepiece of the Village will be The Arch, a giant state-of-the-art multi-purpose iconic venue. The attraction will host four adrenaline-fueled activities – a 9-meter-high outdoor climbing wall, a tandem 250-meter zipline that takes you alongside the iconic Dubai Festival City fountain, a 4m and 6m bag jump, two quick flights and the region's largest mobile pump track. In addition, four exciting activity zones with football, basketball and a workout stage will entertain and excite one and all.
Mai Dubai Fitness Villages Festival City Mall will welcome visitors from 6 November, from 2pm-10pm, Sundays to Wednesdays; 2pm-midnight on Thursdays; and 12noon-midnight on Fridays and Saturdays.
---
COMMUNITY-FOCUSED FITNESS
To spark the active spirit amongst even more people across Dubai and provide participants with the chance to experience free-to-attend activities within close proximity, DFC is introducing ten Fitness Hubs. Residents can access a wide spectrum of free activities, specialised zones, professional trainers and world-class facilities.
Dubai Fitness Challenge will also unite the city with diverse fitness and wellness events – from the return of the OMEGA Dubai Moonlight Classic and the JLL Triathlon Series – Race 2 to plenty of ways to take a break from shopping and work up healthy sweats at malls across the city.
---
VIRTUAL FITNESS
For those looking for premium fitness content and trusted information to craft their individualised fitness programmes, the return of DFC's "Find Your 30" virtual content hub means anyone, anytime, anywhere can stay motivated throughout the month. There's plenty in store for the kids too, with custom workout content from PJ Masks, Dubai Parks and Resorts, IMG Worlds of Adventures and EA Sports FIFA 21. The free-to-access, one-stop destination can be accessed on the DFC website.
The hub also features "Etisalat City is a Gym", a personal training buddy that manifests as a virtual map of the city. 30 free zones are highlighted at different venues, with each location housing a special QR code. Upon scanning, participants are directed to a 30-minute workout video unique to that location, crafted by leading fitness instructors.
DFC participants can also unlock free, 30-day access to leading global fitness apps. Fitbit Premium, NEOU, Steppi, Sweat, Sworkit, Daily Burn, FIIT and Les Mills on Demand are on hand to help guide users along the path to better health and wellness.
To truly keep at-home fitness in check, more than 200, daily, online live virtual sessions are also available for free on the DFC website, hosted by Studios TV and Find Fit – be it HIIT, Yoga, indoor cycle, Barre or Pilates.
Full details on www.dubaifitnesschallenge.com
Source: www.dubaitourism.gov
Feature photo "Family at the beach": © DTCM