EMS at home: The EMS device from ROTON is the ultimate Christmas present for anyone who wants to quickly become slimmer, fitter and firmer. 15 minutes twice a week is enough to build muscle and lose weight. The effective EMS training is possible anytime and anywhere – without the need for a gym or personal trainer. ROTON EMS home equipment under the Christmas tree makes for beaming faces – and bodies in top shape.
---
Advertisement
EMS training: lose weight thanks to muscle building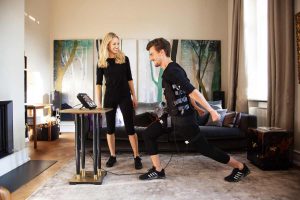 Cookies, Christmas cake, mulled wine and all other Christmas treats lose their horror: EMS training effectively builds up the musculature with low-frequency EMS current pulses. The muscle growth in turn increases the personal basal metabolic rate. More muscles burn more energy, in other words calories. Users not only enjoy more muscles and firmer skin, but also dwindling fat deposits. So you can treat yourself to something.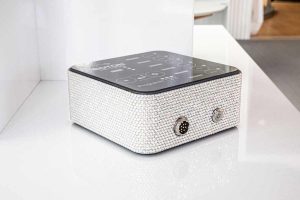 EMS training at home as in the gym
The efficiency of this training method is convincing. No wonder that more and more fitness studios offer EMS training for muscle building. But in Corona times, many people willing to train avoid the studios for fear of infection. Or have to take a forced break in case of a lockdown. The alternative is effective EMS training within your own four walls: Simply switch on the ROTON EMS home trainer, put on the EMS electrode and vest set and off you go to build up your muscles. Without sports and joint stress!
The EMS home exercisers are so effective that 15-minute training sessions twice a week are completely sufficient. EMS training in studio quality could not be more flexible and simple. This time-saving training method is ideal for sports enthusiasts. For ambitious sportsmen likewise. Whether triathlete or racing cyclist, EMS has long been popular with recreational and popular athletes for good reason.
An instructional video is also available. As with any intensive training method, it is advisable to consult your doctor in advance.
Text: Petra Dietz
---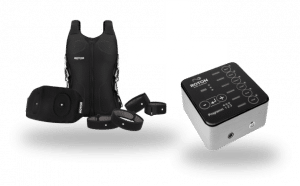 ROTON Star for beginners: 1.851,13 €; starter set including vest : 2435,03 €
ROTON Galaxy for advanced riders: 3.605,75 €; starter set including vest: 4.189,65 €
Made in Germany, all devices with 24 months warranty
More Information: www.roton-ems.com
You can find an instructional video here.
Photos: © ROTON – BOOST YOUR BODY