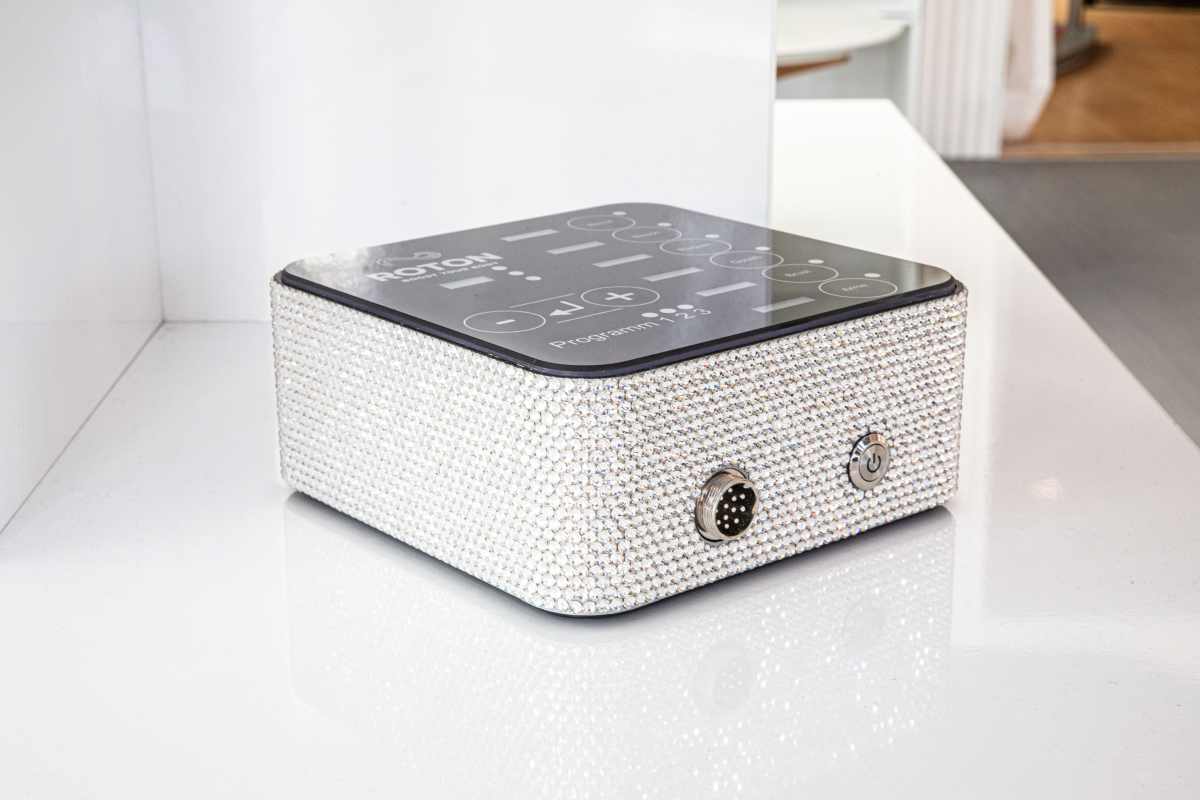 So effective, so stylish: The mobile EMS home devices from ROTON make you slimmer, fitter, firmer – and look really good doing it. Gone are the days when home exercise equipment was hidden under the bed or in the basement. With ROTON EMS equipment, 15 minutes of training twice a week is enough to build muscle and lose weight. The rest of the time, the efficient fitness gadgets refine any living space in a stylish way.
---
Advertisement 
EMS training possible anytime and anywhere – without a gym or personal trainer. The mobile EMS home devices from ROTON offer the same training intensity as studio equipment. The same pulse quality, the same effect – only the training location is freely selectable. The minimal time and effort required makes EMS (Electro-Myo-Stimulation) particularly attractive. "Boost your body" has never been easier.
EMS: Fitness gadget with design appeal


Weighing just three kilos, ROTON's EMS devices are easy and safe to operate with easy-touch buttons. Thanks to an integrated accumulator the EMS home training devices are flexibly applicable. The Lohmarer enterprise attaches much importance to quality, functionality and also Design. The mobile home devices therefore come in different designs – one more stylish than the other.
Sparkling highlights: EMS devices refined in elaborate handwork with around 3,500 Swarovski crystals. Responsible for the glamorous look is the Munich-based company "Crystallize your Design", which specializes in refining exclusive objects with CRYSTALS FROM SWAROVSKI® ELEMENTS crystals.
Those who like it less glamorous and more sophisticated will find their perfect fitness gadget in the EMS device "Wood". Hand-finished with walnut wood, the fitness tool fits into any room like an elegant home accessory. But whether in sparkling crystal design, brushed steel look or cool wood style – the devices are eye-catchers in any case. The times that fitness equipment has to disappear in the basement or under the bed are definitely a thing of the past with the attractive EMS devices from ROTON.
Training like in the Fitnessstudio: EMS at home

This is how effective EMS training works today: in your own four walls and still in studio quality. Simply switch on the EMS home trainer from ROTON, put on the EMS electrode and vest set and off you go with the muscle building. Without sport and joint load! The EMS home devices are so effective that 15-minute training sessions twice a week are completely sufficient. They work exclusively with low-frequency current pulses. This means that the devices activate the striated muscles, the so-called skeletal muscles. The heart muscles and the smooth muscles, i.e. the organ muscles, remain unaffected. Nevertheless: As with any intensive training method, it is advisable to consult your doctor beforehand.
An instruction video is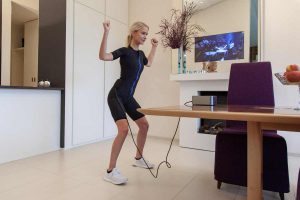 available.
ROTON Star for beginners: from € 1,851.13
ROTON Galaxy for advanced users: from 3.605,75 €
Made in Germany, all devices with 24 months warranty
More information: www.roton-ems.com
Photos: ROTON
Text: Sarah Schmitt