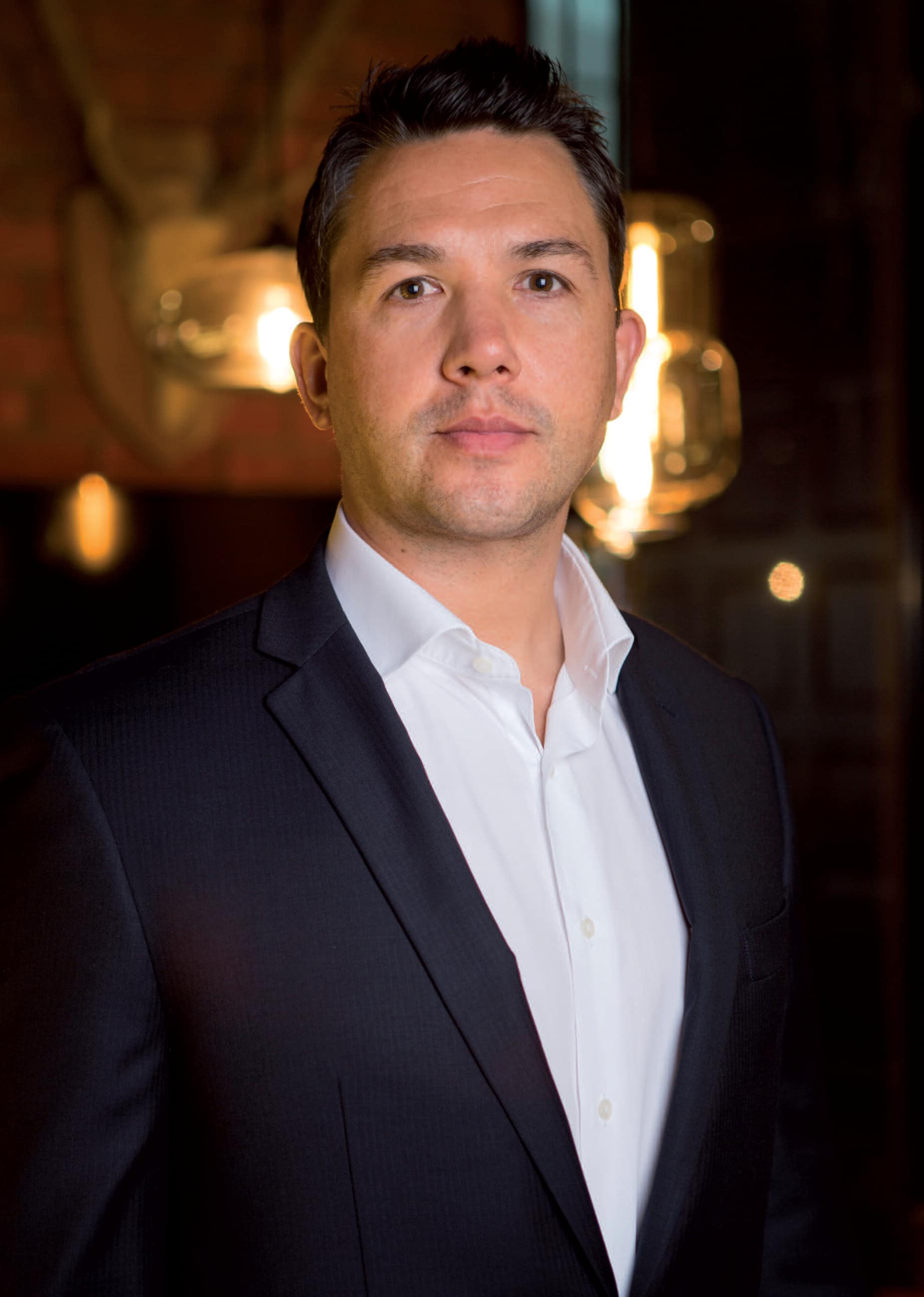 A hot spot for the well-groomed gentleman: September 2014 saw the opening of the stylish HOMMAGE Atelier in Dubai's international finance centre, in the direct vicinity of sophisticated Marble Walk. After London, Paris, New York, Melbourne, Hong Kong and Frankfurt, HOMMAGE  also sets standards in exclusive male grooming in the inno vative desert metropolis. The European company was founded by CEO Tom Wilscam together with the acclaimed industrial designer Wolfgang Joensson. HOMMAGE products and treatments have been enhancing the most luxurious spas in the world for a number of years now. THE FINEST EMIRATES spoke to the HOMMAGE President for the Middle East, Trevor Studd, about the grooming requirements of the modern man.
Classic shaving is experiencing a Renaissance. What's behind this?
Trevor Studd: This is attributed to a number of different factors, including rising barbering standards and greater inno – vation, better marketing of services, the rise of the 'metrosexual male, the need for men to look good at work and guys wanting to look dapper in tagged photos on Facebook, Twitter, and other social media platforms. Cool young professionals and style icons no longer use hairdressers, they prefer the trendier, traditional barber shops, where they can have both a haircut and a hot towel shave.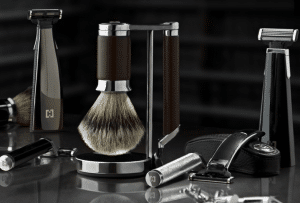 What are the grooming needs of the modern gentleman – worldwide?
Trevor Studd: Geographically men's grooming needs can change dramatically, for example in Korea it is very normal for a modern man to use eye cream, liner and even foundation, this kind of preening is still very advanced from the average modern man. The average western modern gentlemen needs are based around establishing a simple and effective routine, although men spend more time grooming it still doesn't mean they enjoy it. For example: Effective cleanser that doesn't irritate their skin. A shave product selected to match their beard type and skin type is critical, with the wrong product and shaving tool the daily task of shaving can be a nightmare for some and also the catalysis to very visual skin conditions like razor burn and unsightly ingrown hairs. After shaving it is also critical to select the most appropriate shave balm and / or moisturizer. This is the repairing and protection stage of our greatest asset! You wouldn't let your Ferrari face the outside climate without taking the proper steps to make it look its best long term. As well as cleansing and conditioning the hair it is just as important to select the correct styling product for your hair type and the look you're trying to achieve. Men have experimented over the years with so many lotions and potions to achieve selected looks, the best advice I could offer is visit a respectable and fashionable men's salon, ask them how to achieve various looks. Always make sure you listen to HOW much product to use, this is normally the down fall of any new look that you attempt yourself.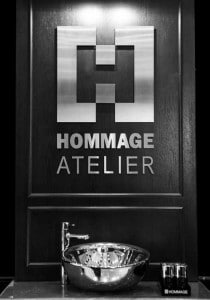 Dubai is the ideal destination for a HOMMAGE Atelier, because…
Trevor Studd: Male Grooming in Dubai is highly acceptable for both local and westerners. The Arab and Emirati's have made grooming a part of their culture for centuries, from regular beard trimming right down to weekly manicures and pedicures. The same with Expats that reside in Dubai and the Middle East, a lot have very professional positions and are comfortable with dedicating time and money to achieving a more healthier and attractive appearance, more so than if they were back in their home countries. HOMMAGE is the global leader in Luxury Mens grooming and it made complete sense to open up our Flagship Atelier in the City of Luxury, Dubai and more so in DIFC (Dubai International Financial Centre) where both the pro fessional leaders and whos who of the corporate industry spend most of their time.
What trends can the well-groomed gentleman look forward to next year?
Trevor Studd: Trends move in cycles and the innovation eventually moves into the commercial mainstream, that being said I see the recent bearding trends becoming more adventurous and bespoke (something that has been occurring in the middle east for generations). I also foresee a "Beard Peak" arriving perhaps mid 2015 and the clean shave could be making its way back onto the faces of our fashionable male "role models". Lets just hope that this does not leave men with a gap in their grooming creativity otherwise we may see some hit an miss attempts of the classics revivals like "The Mullet" and "The Hasslehoff".
Interview: Petra Dietz
Photos: © HOMMAGE