La Mer introduces the Next Generation of HEALING MOISTURE with the NEW Moisturizing Soft Lotion
How it all began
…half a century ago, physicist Dr. Max Huber began a quest to restore the look of his skin after suffering burns in a laboratory

accident. 12 years and 6,000 experiments later, he perfected his meticulous ingredient selection and time-intensive bio-fermenta­tion process to create the legendary Miracle Broth™ –the heart of the iconic Crème de la Mer and every product in the collection today.
Today, scientists at La Mer continue the quest for treatments that help heal dry­ness, and restore and visibly transform the skin. By looking far beyond the realm of beauty and into a new generation of scientific exploration, La Mer has found inspiration in 'the power of small'. From electronic materials such as liquid microchips to fluid microstructures that change the shape and function of physical materials – 'super-fluids' are reinventing our world.
Inspired by this powerful micro-technology, innovators in the beauty world have developed a whole new level of high performing and unexpected textures – 'Super lotions'.
The next big thing is really small
In developing The Moisturizing Soft Lotion, La Mer took a step into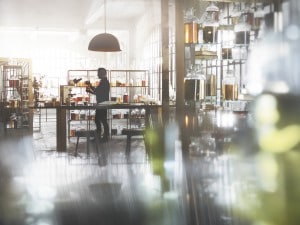 the future by reinventing The Moisturizing Soft Cream's proprietary Moisture Spheres. First, the Moisture Spheres are made so small that they flow like water. Then, with highly specialized Capsule Technology, each Moisture Sphere or soft lotion center is encased in a fresh and deeply hydrating gel.
Transformation starts at first touch as millions of the micro-sized spheres that by virtue of their size – flow like droplets of water to flood skin with healing hydration to help plump from within. Used every day, it reduces visible irritation and redness, and strengthens skin's barrier to smooth and soften lines and wrinkles.
Moisture in motion
One by one, the Soft Lotion Capsules form the fundamental structure of The Moisturizing Soft Lotion, which penetrates to the skin's very center.
Super-weightless: The gel surrounding the soft lotion center makes the lotion feel healthy and fresh on the skin. In moments, the hydrating gel floods skin with energy and moisture – helping plump skin from within. Ultra rich: The gel immediately melts into skin and the soft lotion center, containing the transformative Miracle Broth and Lime Tea Concentrate, is released deeply into the skin. Hydration begins immedi­ately as the center of the capsule boosts the performance and provides a unique texture sensation.
Penetrates healing moisture deeply
Soft Lotion Capsules enable rapid release and quick absorption of active ingredi­ents, penetrating deeply to begin healing immediately. Flooded with energy and moisture, skin looks and feels softer on contact.
Powerful ingredients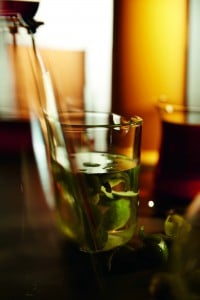 Miracle Broth™: Like the original Crème, The Moisturizing Soft Lotion is infused with a potent dose of our legendary Miracle Broth. The nutrient-rich sea kelp and pure ingredients including vitamins C, E and B12 and oils of citrus, eucalyptus and alfalfa help soothe irritation and calm the look of redness. Sensitivities appear soothed, and radiance is renewed.
Lime Tea Concentrate™: Lime Tea Concentrate helps protect against the damaging effects of pollution and other environmental aggressors known to irritate the skin.
Clinical testing
…demonstrated a 100% immediate improvement in moisture and 90% improvement in skin texture and softness; 93% improvement in overall skin texture after 8 weeks of use.

THE MOISTURIZING SOFT LOTION
Available from September 2016
The Moisturizing Soft Lotion, 50 ml, 230 €*
*Suggested retail price
More information: La Mer