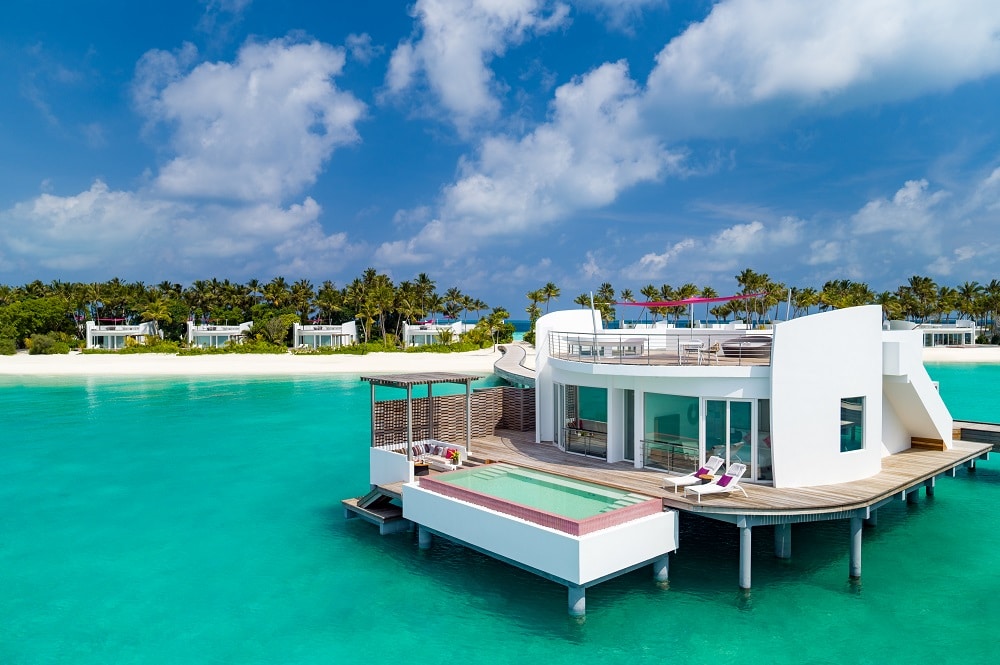 "Next level" is the best way to describe LUX* North Male Atoll, opening February 1, 2019. This new resort presents a disruption to the Maldivian mould with these over-sized, penthouse residences, which demonstrate fresh forward-thinking design for the Indian Ocean.
---
A different holiday feeling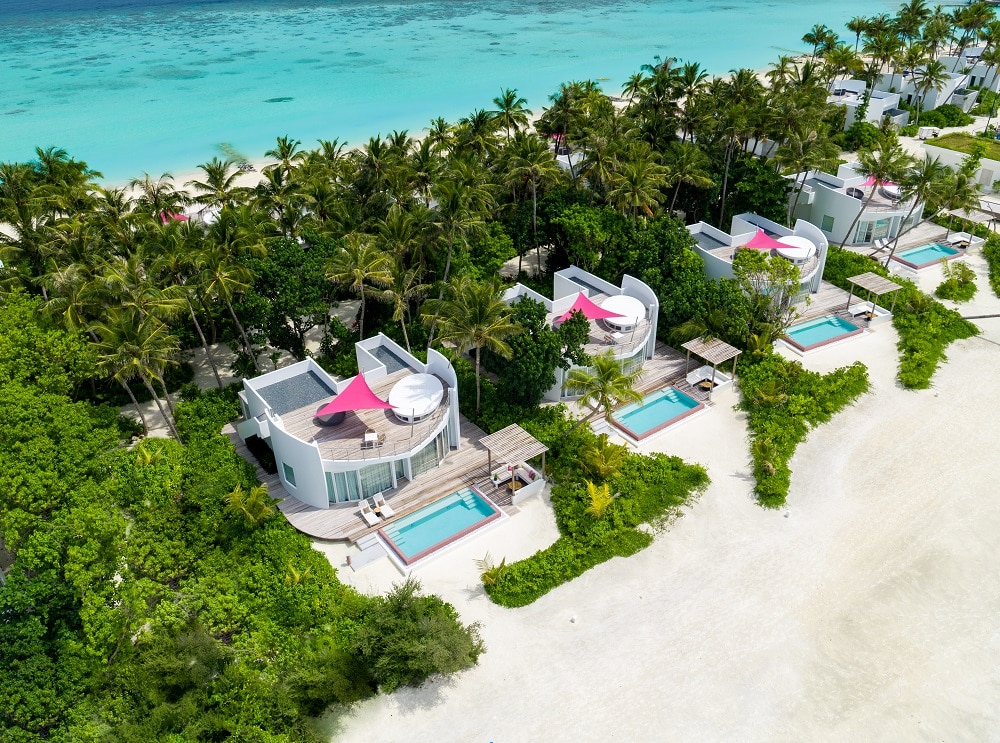 By blending super-yacht panache with a South Beach pulse, these standalone stays upstage the traditional thatched villa vibe. Discerning travellers seeking a smooth transition to holiday mode, have enriching adventures ahead, along with pure peace and pampering so they can reset, recharge and recalibrate — uninterrupted. A short transfer from Male by luxury speedboat or scenic seaplane, as remote as this desert-island resort may feel, it is easily accessible, yet far from any other islands.
DESIGNED FOR SPACE AND PRIVACY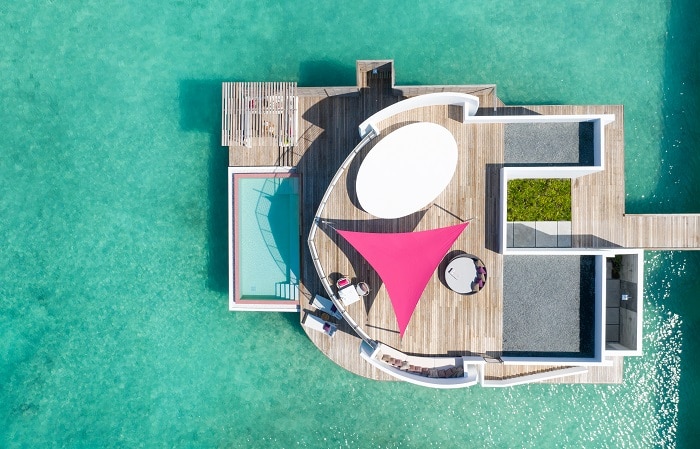 Singaporean design house Miaja specialises in styling unique properties to reflect the beauty and charm of their surroundings. Inspired by the curves, lines and the impeccable finish of a luxury boat and its sails, it has taken years to painstakingly perfect this resort on Olhahali, a six-hectare island fringed by white-sandy beaches. Welcome to a new level of living thanks to these 67 double-storey residences each featuring a private pool. "We are so excited to be opening a truly different resort which dares to get away from what we call the 'sea of sameness' with a thoroughly original approach to a luxury Maldivian holiday.
VILLAS WITH A VIEW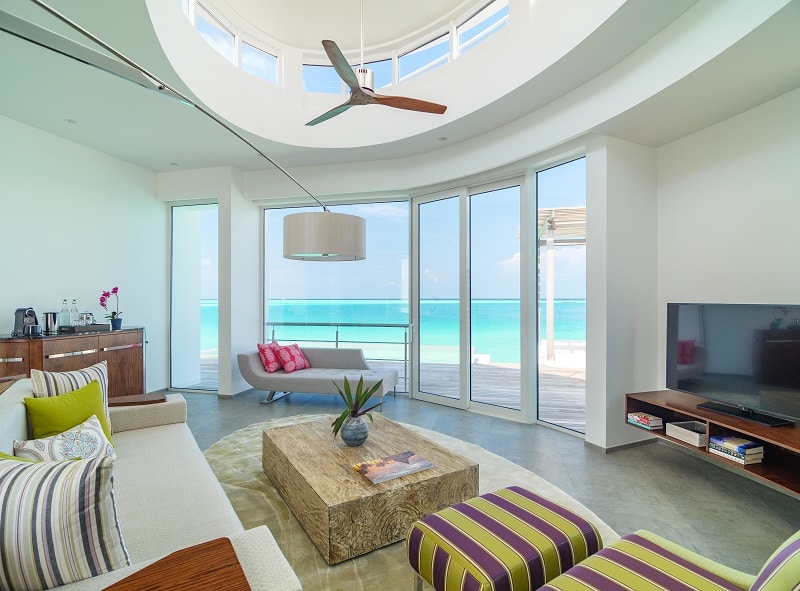 Each of the residences sits right on the beach or over the water with living areas that are at least 350 sqm. These breezy, spacious villas host a choice of spaces in which to eat, drink, relax — from the rooftop relaxing areas to the sun terraces — treating guests to continuous pastel panoramas of the Indian Ocean. Hide away entirely with intimate barbecue dinners in the privacy of your own penthouse villa, stargaze using a telescope and have your personal villa host explain the Maldivian skies or simply summon the bartender to shake up your favourite cocktail right on your roof terrace.
WELLNESS SANCTUARY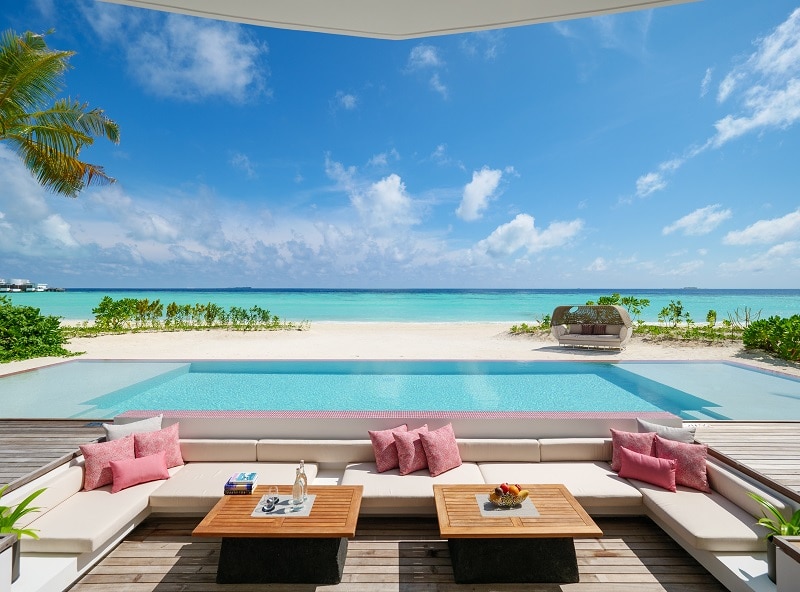 Just this view from your own villa is a blessing for all senses. If you want to intensify this feeling, visit the spa. This over-the-lagoon world of wellbeing is no ordinary spa. Here, the two-hour treatments for twosomes include body scrubs, massages and aromatherapy bathing rituals, ensuring you never miss a moment together. Feel stress and tension melt away with a Watsu session — Zen Shiatsu in the water reaches the parts that other therapies can't. The treatment rooms are right over the water in view of where the ocean currents collide. Or let us provide private spa treatments in your villa or in the fresh air on the rooftop with the waves as your soundtrack.
EXTRAORDINARY SNORKELLING AND DIVING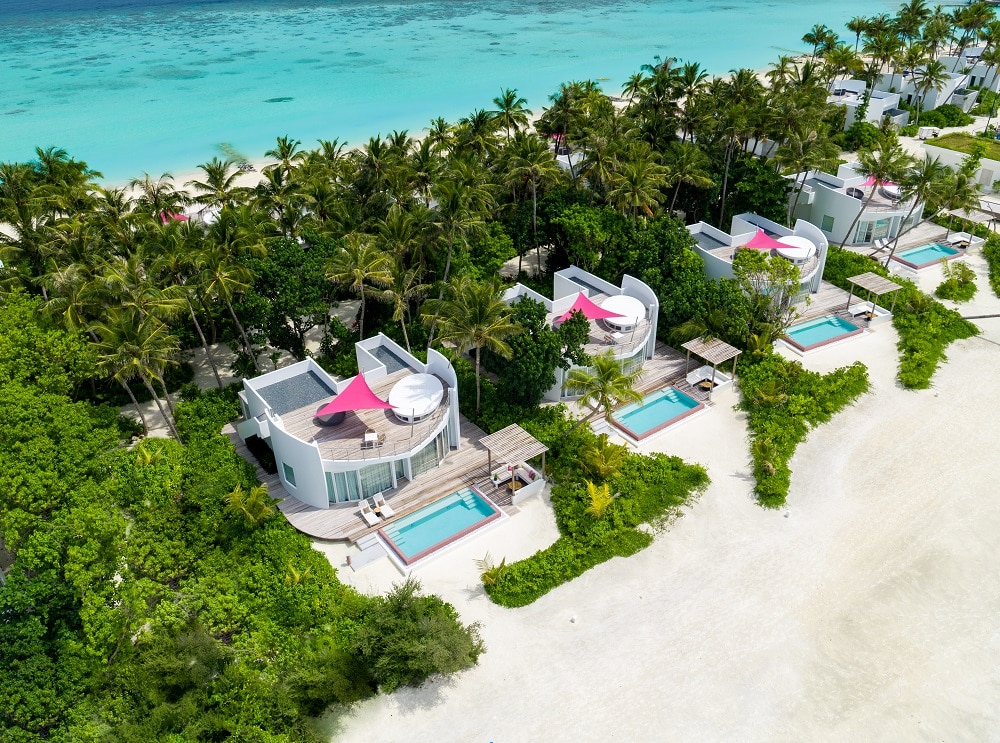 Not many islands are blessed with such a spectacular reef, metres from the beach, entertaining you with tropical fish, stingrays and the occasional pods of dolphins. For the more adventurous, there's a worldclass PADI dive centre and access to the Maldives' most famous shipwrecks and caves.
YACHTING AND WATERSPORTS
Luxury yachts are available for charter and we tailor-make activities for guests of all fitness and experience levels. The expert watersports team can arrange jet-skis, semi-submarine or flyboarding adventures or host SUP sessions and kayaking tours. If an excursion to a nearby sandbank on a nimble speedboat is not enough, charter a private yacht, which can be docked right at your water villa's terrace.
More information: www.luxresorts.com
Photos: LUX* Resort & Hotels