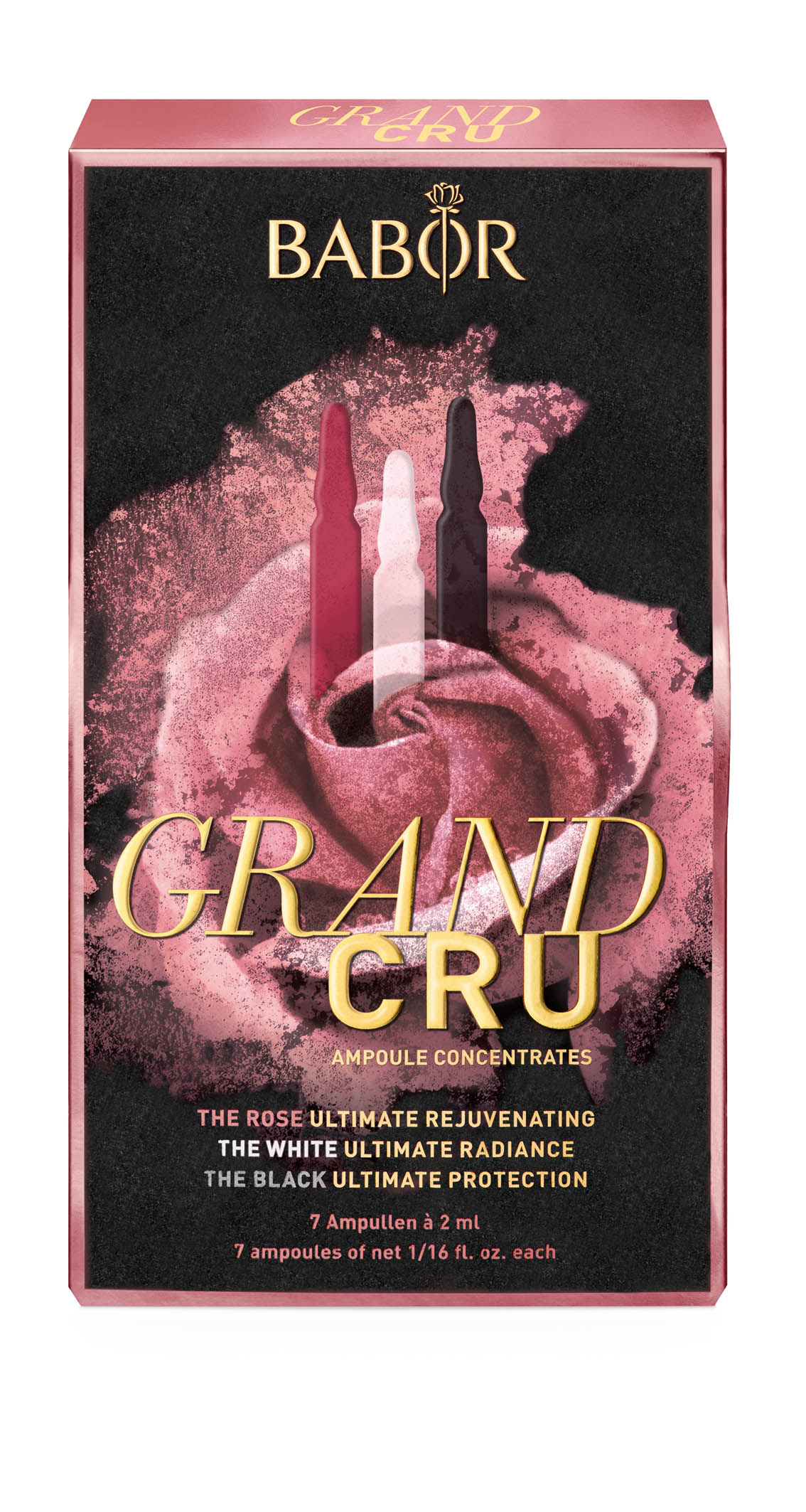 BABOR presents the Grand Cru for the skin, the best and most effective beauty ampoules. Three precisely coordinated ampoule concentrates of the BABOR Grand Cru Edition with exclusive rose extracts form a highly effective and all-encompassing anti-aging experience.
---
Advertisement
With the Grand Cru, BABOR has created an extraordinary weekly ampoule treatment for particularly demanding skin. The treatment starts with the pink ampoule, which tightens and smoothes with a precious Damascus rose extract. In the next step, the white ampoule with the extract of the rose alba ensures a youthful, radiant complexion. Finally, the black ampoule with the Ba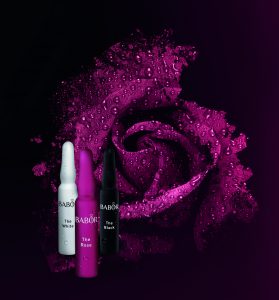 ccara Rose is used for optimum protection against free radicals.
The Rose Ampoule – Ultimate Rejuvenating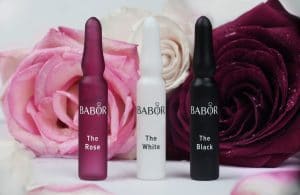 The Rose Ampoule reduces the depth of lines and wrinkles with an instant optical effect and provides an instant anti-aging effect. Rose rose extract prolongs the life of dermis cells, stimulates the formation of collagen and makes the skin appear regenerated. Lactil and hyaluronic acid provide intensive moisture. The beautician pampers all the senses with a sweet-floral fragrance.
The White Ampoule – Ultimate Radiance
The White Ampoule gives a more even and yo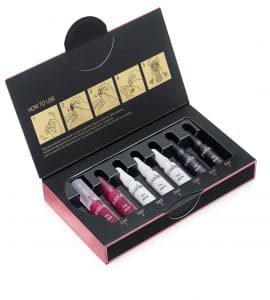 uthful complexion. An extract of the white rose alba promotes the metabolic activity in the skin cells and compensates for irregularities in the skin tone. In addition, the Perlaura root extract perfects the skin colour and the texture of the skin surface. Not only the complexion is fresh, but also the scent of the elixir surrounds you with a lively lightness.
The Black Ampoule – Ultimate Skin Protection
The black Baccara Rose in The Black Ampoule provides the skin with ultimate protection against free radicals and thus counteracts premature, environmentally induced skin aging. Antioxidants from ferulic acid and rosemary offer comprehensive DNA and stem cell protection even in sunlight, while cactus extract provides moisture. On top takes a spicy fragrance into luxurious worlds.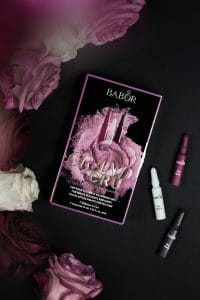 2 x The Rose, 3 x The White, 2 x The Black: 7×2 ml; 49,90 Euro
Photos: Babor
---