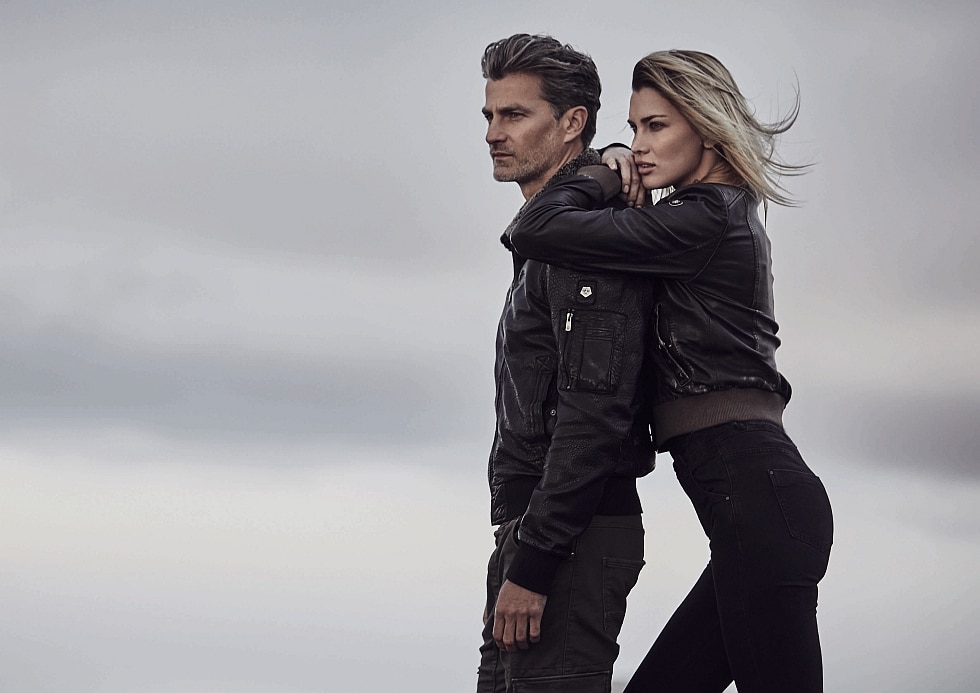 The MILESTONE brand stands for sophisticated jackets and for collections that combine current trends with the highest level of sporty elegance. MILESTONE is more than a jacket. MILESTONE is an attitude. If you wear MILESTONE, you have style, you are self-confident and you embody a sophisticated attitude to life.
---
 FOR HER 
Individuality 
For the new season autumn / winter 17/18, "Military" remains one of the big trends, which is refined in the Milestone collection in leather and textile and is taken up feminine through cut-outs and decorative details. A great deal of attention will be paid to this individuality: Fine outdoor print motifs, artistic hand-made paintings, embroidery and decorative badge details are an important, trend-setting part of the collection.
LEATHER
Leather comes in soft, soft and particularly light qualities and still shows character through rub-off effects and embossed structures. Lamb double face is also reinvented with super light qualities and innovative processing methods like jersey bonding. Outdoor leather and leather strippers remain an important component. Biker jackets with diagonal cuts are still in demand and will be reinterpreted in the current season.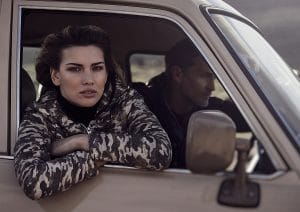 Animal, leopard and flower prints pull through the collection. All-over camouflage prints are also a big issue. This variety of prints can be found in the reinterpretation of the quilted jacket.
Colorful
A further highlight as a refined inner print: 'Wonder Woman Milestone' travels the globe in a new color with a copper-colored highlight. In addition, the knitted collection has been enhanced in a new color scheme: Cardigans and soft knitwear ponchos are combined with the finest fur and refined details.
The fashion also goes towards metal and gleam. For the fashion-conscious customer, the collection models are available in metallic leather or with metallic details. In the textile sector, soft, lightweight   jackets are given a new look by transparent, shimmering nylons.
DOWN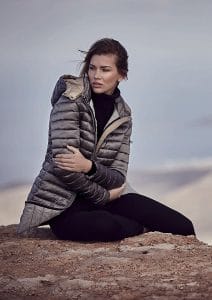 Sportive down models with reflective details in stretchy fabrics are attractive eye-catcher. Noble bomber jackets in jacquard and velvet as well as oversized luxury parkas with fine finesse and fur lining and long trench coats complete the collection. The color palette of both collections varies in the colors of the leaf forest from broken yellow over olive and khaki, copper and warm brown tones. A great focus is red and Bordeaux tones and burnt rust-orange. In the textile, refined, metallic shimmering and reflective surfaces are added.

---
FOR HIM 
The MILESTONE Men Collection for the coming fall/winter season reflects a clear commitment to different style collections: sometimes chic, sometimes timeless, clean and modern or new nostalgia. The label plays with opposites: bold colours versus neutrality, authentic or fake, single colour or print, smooth versus structured.
MILESTONE focus on slimmer silhouettes which simultaneously offer great wearing comfort. For the timeless-classic style they work with premium materials such as fine wool and leather fabrics: For the sportier models we use innovative technical materials. Of particular importance are flexible jerseys and textured surfaces.
Textile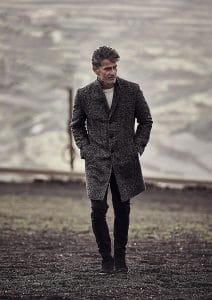 Woolen fabrics are vital are vital in the textile industry with their market share having almost doubled in comparison with the same season of the previous year! Slim, clean coats play an essential role, with sporty, dynamic jackets providing the foil.
Classic patterns like checks, salt & pepper and herringbone are experiencing a renaissance – in this case with new fabrics. Soft, light and – most importantly – flexible materials provide a relaxed look and a high level of wearing comfort. The use of spandex ensures snugness, even with narrow silhouettes.
Unlined bonded jersey fabrics emphasize the sophisticated look. The shapes are versatile: sports jackets, short coats, cabans and dufflecoats – with the skilful use of fine details and innovative lining solutions that is typical of MILESTONE.
In terms of colour, muted tones dominate: urban grey and blue in various shades, natural hues of brown, from beige to mud, but also classics like navy and black can't be excluded.
LIGHT JACKETS IN THE BOX STITCH RANGE
Here, MILESTONE is consciously focusing on the light Four Seasons Jacket. A special wadding (THINSULATE) which mimics the characteristics of real down provides exceptional thermal insulation.
The silhouettes are slim, the colour palette broad. Alongside shades of grey such as Storm, red hues like Cartier, as well as Amber, Messing, Dandy Brown and a radiant mid-Blue can be found here.
Leather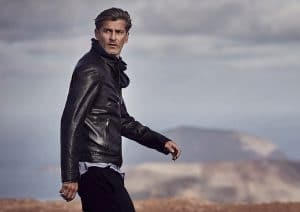 Innovation through assorted, partly-untreated variations of calf, cow and nubuck. New looks/themes are:  Nature's Inspired, University, Army, Urban Country, New Classic. Attractive lining solutions jackets with two-tone effects and natural creased look. Four  seasons box stitch leather jackets – due to strong demand this range was extended and diversified key piece the leather bomber jacket with knitted hemline in a retro look