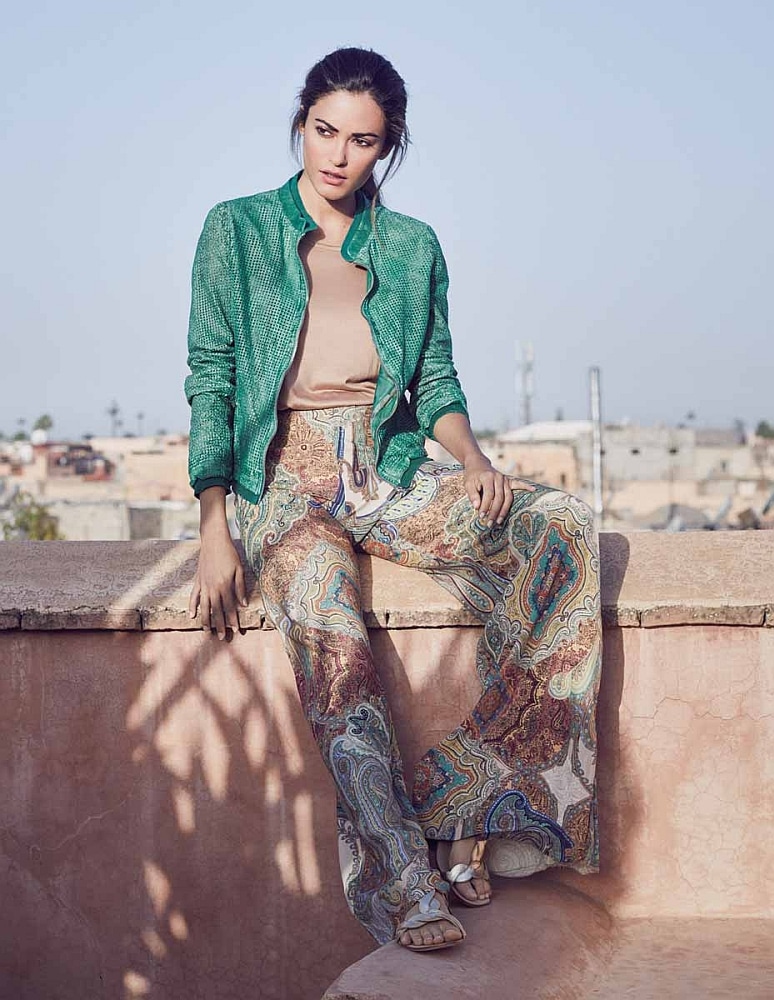 No question, a leather jacket in brown, gray – or quite classic in black – just looks cool. But: In a striking color the jacket becomes a hip eye-catcher. If you like it colorful, you will love the summer leather jackets by MILESTONE.
---
The brand is characterised by dynamic cuts, vibrant materials, powerful silhouettes and special washes in the leather segment. With a lot of creativity and a feel for unusual details, the company develop trendy jackets that leave space for individual expression without losing sight of functionality.
Leather comes in soft, soft and particularly light qualities and still shows character through rub-off effects and embossed structures. Lamb double face is also reinvented with super light qualities and innovative processing methods like jersey bonding. Outdoor leather and leather strippers remain an important component. Biker jackets with diagonal cuts are still in demand and will be reinterpreted in the current season.
LEATHER JACKETS Spring/Summer 2018