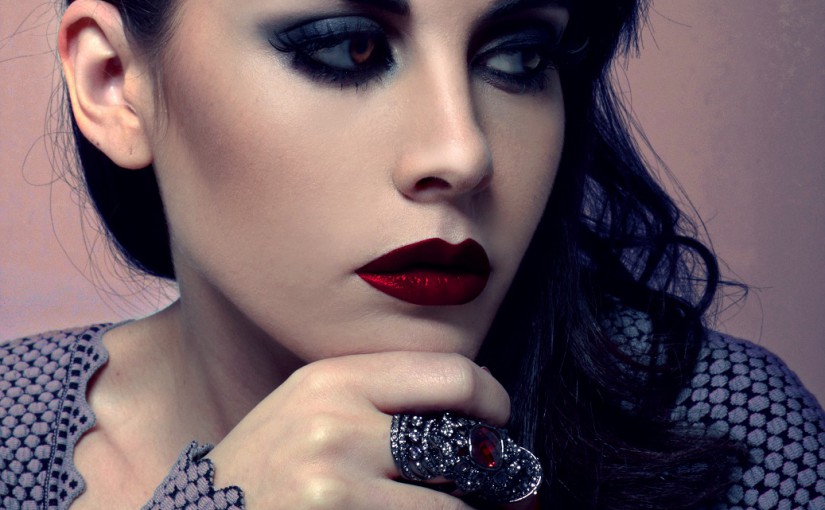 Designer. Television star. Nominated as "Emirates Woman of the Year". Tamara Al Gabbani has an impressive degree of talent. The attrac tive Emirati embodies the modern Arab woman. Strong, successful, yet enviably feminine. Tamara Al Gabbani overcomes these contradictions with charming nonchalance, combining entrepreneurship and creativity as effortlessly as the Arab and Western worlds.
BUSINESSWOMAN AND STYLE ICON
Tamara Al Gabbani's career has gone according to plan. As a young girl, she already knew that when she grew up she would design beautiful clothes and become a television star. Little Tamara wanted to change things in the world – and she has achieved this. The successful Emirati is a major role model for many Arab women. Tamara Al Gabbani grew up in Dubai and studied in London. After graduating she returned to her homeland and dedicated herself to her career. And with success, soon achieving popularity as the pre senter of a well-known television broadcaster in Dubai. Her entry to the fashion world was a consistent development, her tasteful style was – and is – always eye catching. In 2009 Tamara joined up with Mohammed Sultan Al Habtoor to found the label House of glaMo. Her business partner, a friend from childhood days, shares her passion for fashion. A short time later the designer launched her own range, Tamara Al Gabbani, which was so successful that Tamara established a label of the same name. The designs of the young businesswoman immediately created a stir, appearing in acclaimed glossy magazines such as Vogue, Vanity Fair and Glamour. Her first collection was already sold before the models even presented the clothes on the catwalk. At the Cannes Film Festival in 2011 Tamara Al Gabbani wore creations that she had designed herself – and was awarded the "best dressed" accolade. This was the first time that an Arab woman had won the distinction. Priceless publicity for Tamara's style – and her fashion company.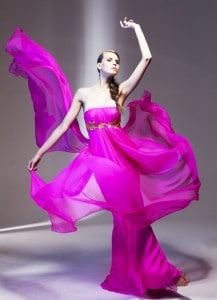 MODERN QUEENS
Tamara Al Gabbani's glamorous fashion reflects her personal image of women: "I believe that all women are beautiful queens. From a historical viewpoint, all queens were strong and powerful pillars of society. But they were also feminine and graceful. I wish to embody this in my fashion. These are clothes for modern queens, who I believe can be strong and independent, but also gracious and chic". The designer describes her own style as "unique". Whether it is classic, elegant, humorous, edgy, funky, glamorous or casual, the delightful Emirati refuses to be pigeonholed. Tamara's career is the result of talent, passion and hard work. The fashion designer does not go easy on herself, professionally planning every collection down to the tiniest detail and accepting only the very best quality. Only the finest fabrics from around the world are hand-worked and used in her clothes. Each article is unique in its beauty and design.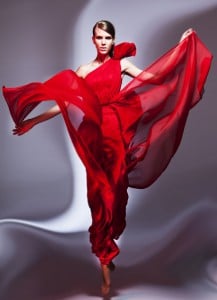 The Emirati fashion creator loves her homeland, with this affection charmingly expressed in her collections. Strapless gowns, flowing abayas and opulent jalabiyas also reflect the two souls of the designer: "As a child I already loved Western fashion, but also admired Arab clothing. I have always dreamed of combining both styles with one another. After all, I am a product of two worlds. When I work, these two worlds come together. I don't force it, it happens quite naturally."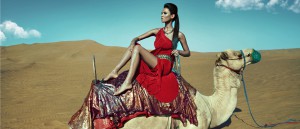 Text: Petra Dietz
Photos: Tamara Al Gabbani