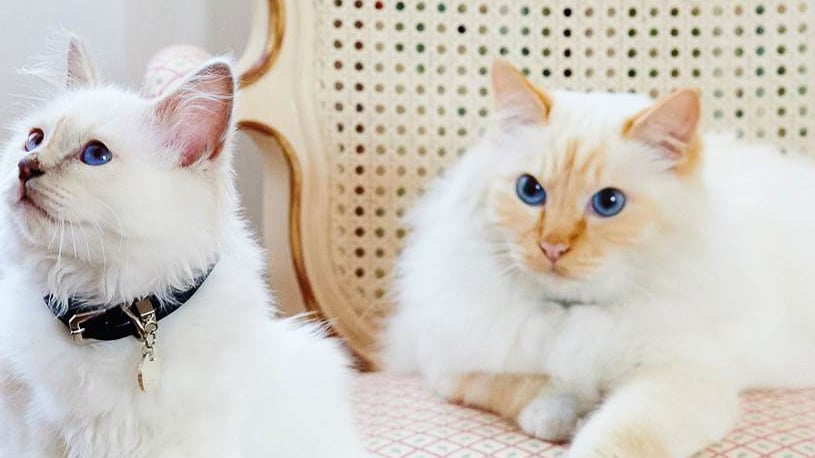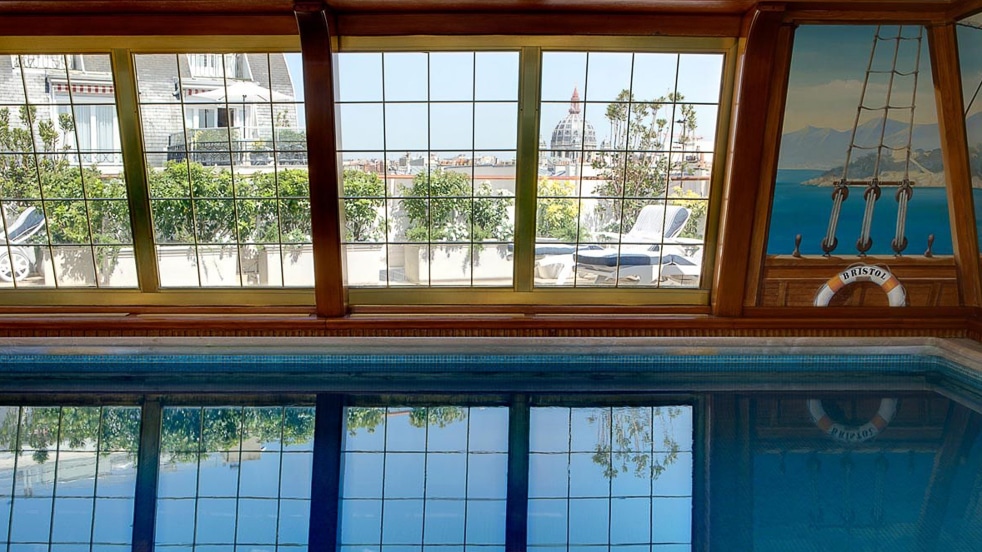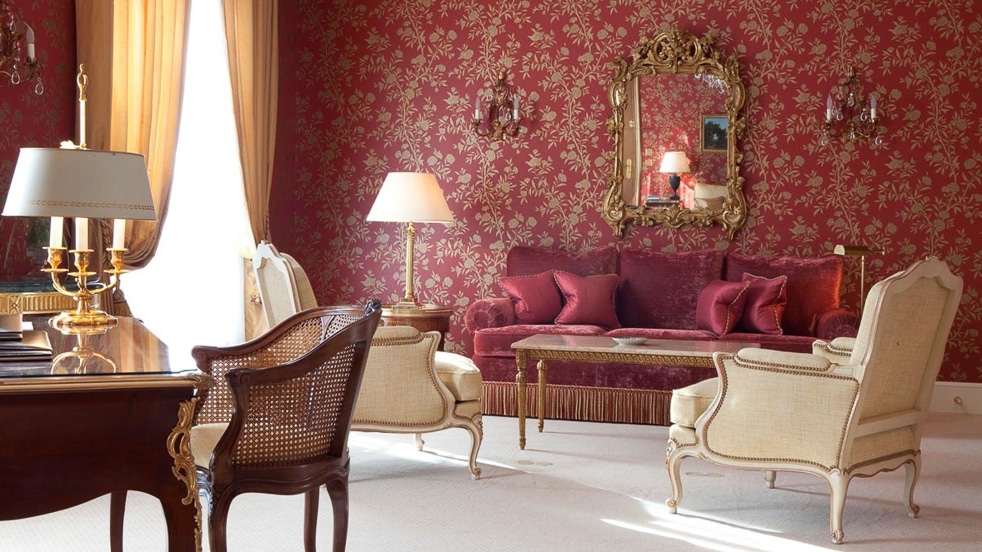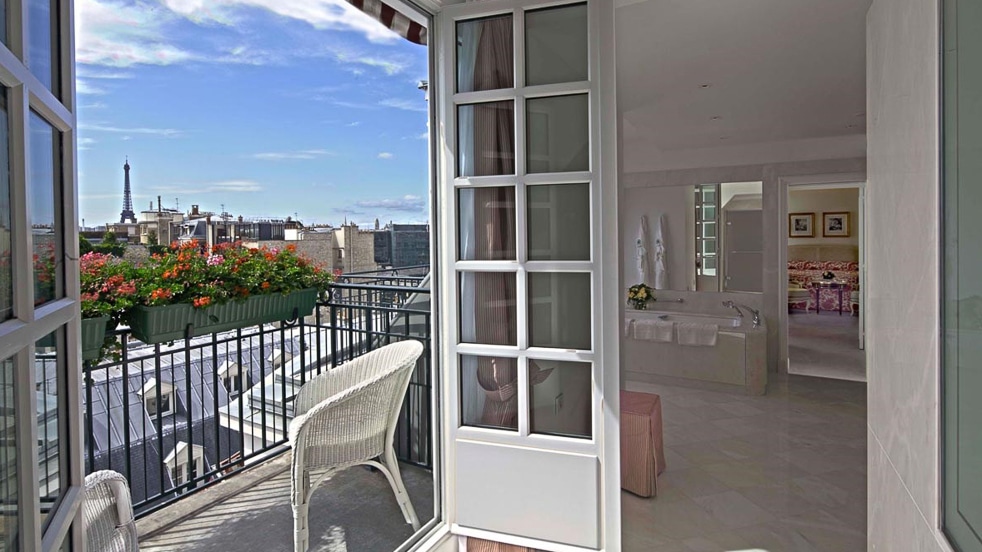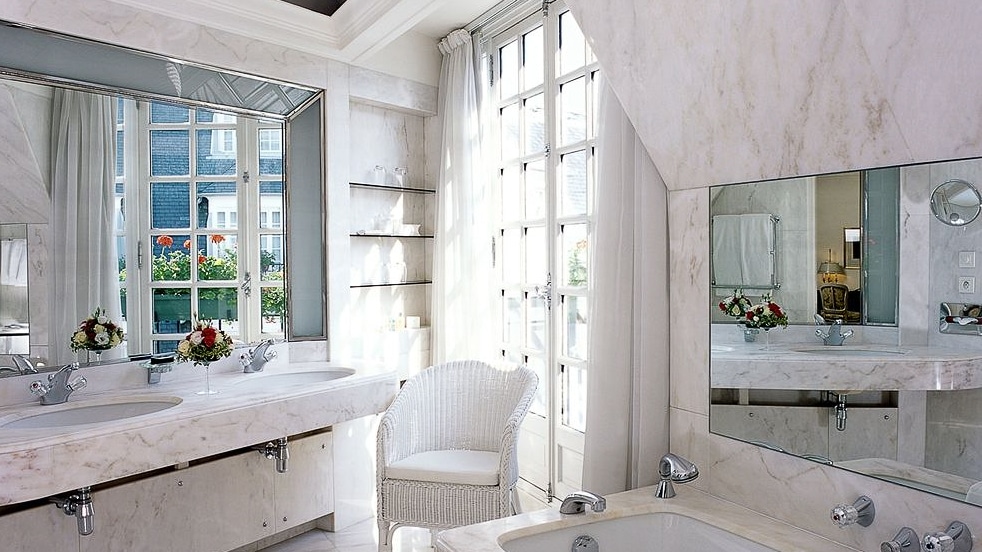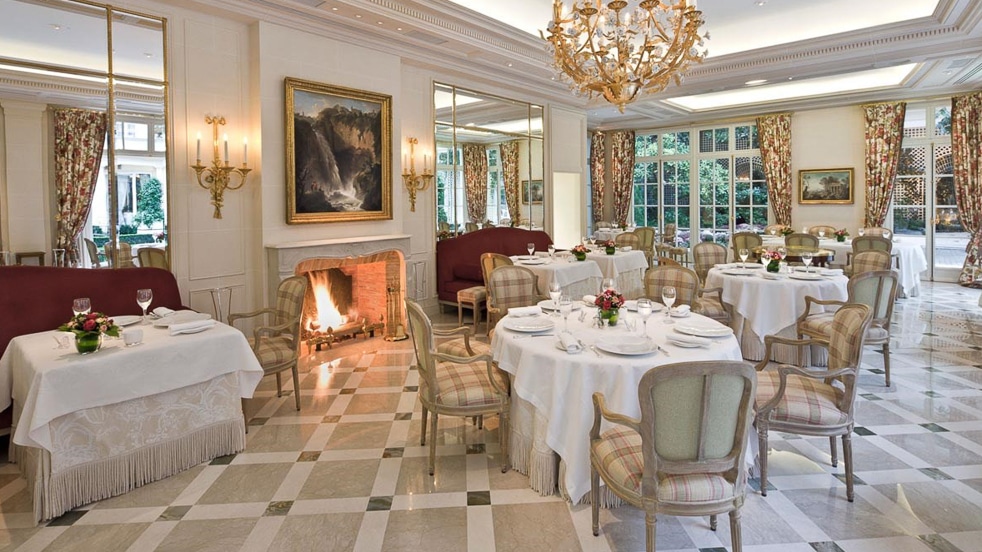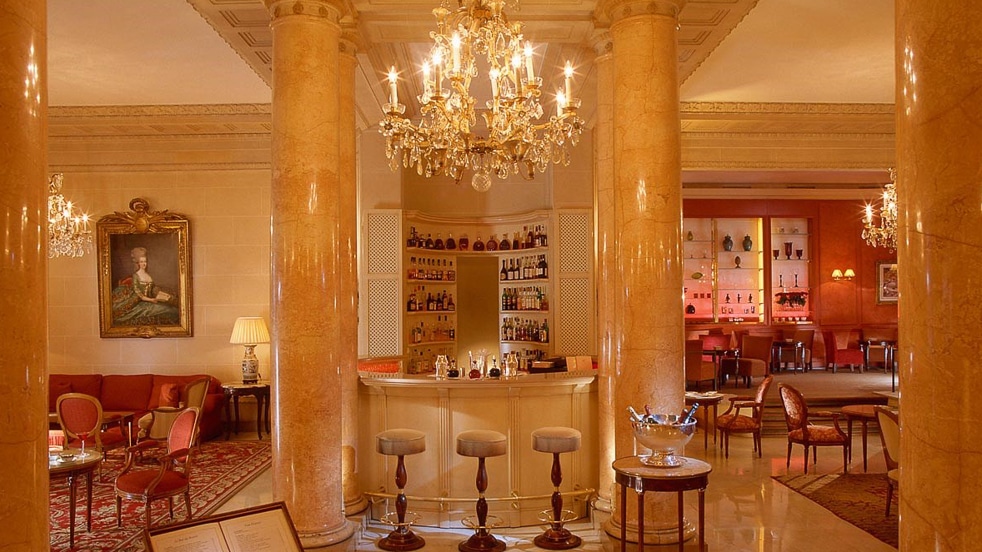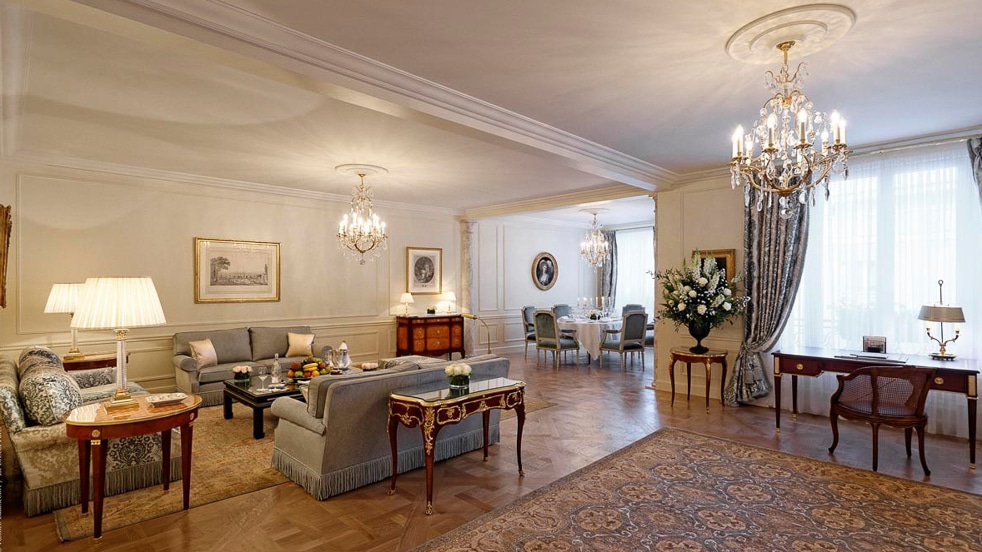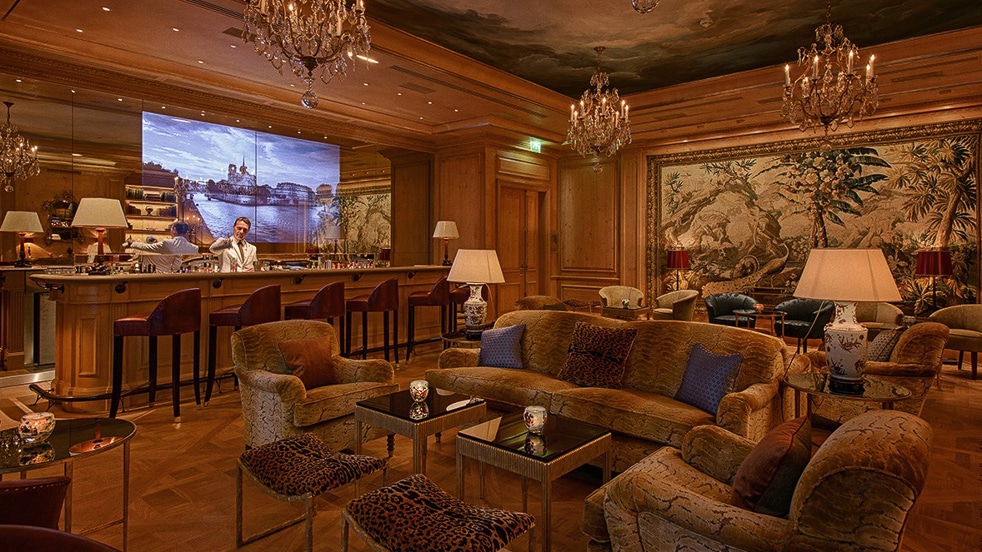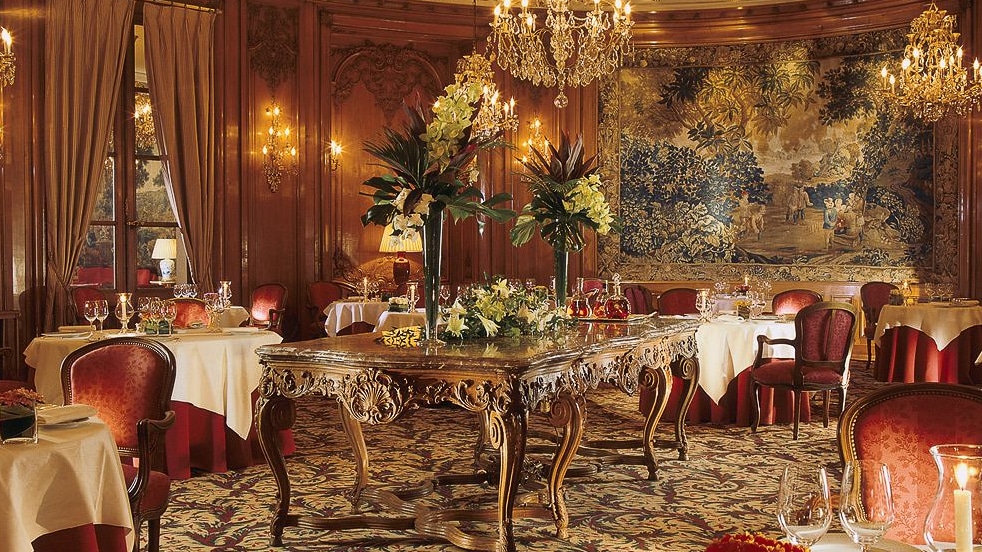 thefinestemirates_lebristol-12
thefinestemirates_lebristol-10
thefinestemirates_lebristol-1
thefinestemirates_lebristol-2
thefinestemirates_lebristol-3
thefinestemirates_lebristol-4
thefinestemirates_lebristol-5
thefinestemirates_lebristol-6
thefinestemirates_lebristol-7
thefinestemirates_lebristol-8

The elegant address on Rue du Faubourg Saint-Honoré, Le Bristol Paris and its restaurant Epicure embodies the true sense of luxury. For each guest staying in this elegant domicile is an unrivaled experience. With nearly a century of history behind, the member of the "Leading Hotels of the World" still leads the way with fresh ideas, assiduously crafting every detail to become the first hotel in France to earn the distinction of "Palace hotel". In 2015 Le Bristol was listed in Gallivanter´s Guide as one of the best hotels in the world.
The magnificent building, a masterpiece of the Oetker Collection, is rich due to more than 600 devoted and passionate employees: apprentices, chefs, florists, housekeepers all are specialists in their field who put all their hearts and souls to continue writing the pages of this wonderful Parisian Palace.

Created in the grand Parisian style, guests immediately feel at home here. Behind the precious fabrics, works of art and splendid Louis XV and Louis XVI furniture, you will find a harmonious retreat with a unique atmosphere.
Take the magnificent wrought-iron elevator and cross the plush corridors to discover the exceptional rooms and suites, whose luxurious size is revealed at first glance. Spacious and chic, the rooms display a multitude of refined details, from the entranceway to the bathroom. The Panorama Suite gained particular fame: With its wonderful view of the city, the suite was the perfect location for Woody Allen's critically acclaimed film "Midnight in Paris". Luxurious and charming, Le Bristol style.
ENJOY FOUR MICHELIN STARS
Triple Michelin-starred Chef Eric Frechon begins every day fired with a passion which he eagerly shares with his kitchen and the loyal clientele of the restaurant "Epicure". This grand Palace hotel provides the ultimate creative stage for his supreme talent along with a demanding and appreciative audience. A must for gourmets is also the "114 Faubourg". The lively, creative brasserie de luxe was awarded already in its third year with a Michelin star.
EXPERTS IN BEAUTY AND WELLBEING
From the moment you step into Spa Le Bristol by La Prairie you relinquish all the cares of the world and place yourself in the hands of highly trained professionals and experts in relaxation and beauty. A heavenly place of calm in the midst of a big city.
The member of the Oetker Collection is a bastion of historical elegance, somewhere to host a legendary event remembered for French luxury and the finest hospitality. The eminent chef Eric Frechon, awarded "four" Michelin stars, oversees every menu.

All seven venues exude classic French style and sunlight illuminates our salons overlooking the garden and terraces. But what truly distinguishes our prestigious hotel as an event venue is the team who work together as a close professional family, to deliver levels of service beyond every expectation.
THE MOST ELEGANT RESIDENTS…
… of the Parisian Grand Palace hotel are the renowned Burmese cats Fa-Raon and his new lady companion Kléopatre. Curious Fa-Raon is the one member of Le Bristol Paris family who is entirely indifferent to the impression he makes, with aloof self-confidence, he refuses to meet the schedules of journalists or photographers, but affectionate and playful Kléopatre won him over immediately. The Palace pasha took her on a discovery tour of the Hotel's corridors and sumptuous lounges, through the French garden, and today Fa-Raon shares his favourite corner with her on the concierges counter. Actually, these beautiful cats have to purr the whole day, because they spend the rest of their lives at this gorgeous hotel in the most romantic city of the world.
Back in the 1960s, Le Bristol Paris was already a firm favourite with fashion aficionados. This grand hotel has now reclaimed its role as a player in the fashion world with its now famous Fashion Saturdays. From 2:30 pm until 4:00 pm you can admire signature garments from a particular collection, worn by models who mix with the guests as they sit down for high tea. On certain Saturdays, fashion and gastronomy come together in the elegant setting of the Castellane room.
The major fashion houses – Céline, Yves Saint-Laurent, Givenchy, Chloé, Christian Lacroix, Versace, Ungaro etc. – have been won over by this concept and have one after another presented their new collections at Fashion Saturdays. But Le Bristol is also keen to discover the fashion designers of tomorrow. It costs €70 to attend a Fashion Saturday, which includes a full tea: a glass of champagne, choice of 15 teas, a selection of 'finger sandwiches' and pastries, as well as a dessert specially made by the hotel's pastry chef, Laurent Jeannin.
LEADERS CLUB: the two-tiered guest loyalty program of The Leading Hotels of the World. Participants pay an annual fee of 150 USD for the standard membership or 1.200 USD for the unlimited option. In return they receive personalized service and exclusive travel benefits like room upgrades, included breakfast, complimentary airport transfer, free nights and other privileges.
More information:
www.LHW.com/leaders-club
Le Bristol Paris is located in a superb location on the elegant Rue du Faubourg Saint-Honoré, famous for fashion boutiques and art galleries and a few steps from the Champs-Elysees, the Place de la Concorde and the Louvre Museum.
96 Rooms and 92 Suites
Charming French garden with terrace
Multilingual staff
Parking
Children's entertainment
Excellent facilities for meetings and events
Restaurant EPICURE: Redesigned in 2011 by Pierre-Yves Rochon. Dishes like Challans duck breast with black figs and almonds or blue lobster roasted with rosemary They bring every gourmet into raptures.
The hotel's luxury brasserie is a garden of delights with two floors joined by a majestic wrought-iron staircase. At the helm of the 93-seat restaurant is Eric Desbordes, a young Chef who was mentored by Eric Frechon.
The Le Bristol Paris Bar bridges old world Parisian glamour—think pink marble columns and a crystal chandelier—with its sophisticated present. Delicate pastries and coffees are on hand for breakfast followed by a traditional English Tea in the late afternoon and light salads and sandwiches for dinner.
Le Bar du Bristol: The place to be and be seen in the evening in Paris while you savor complex flavours of an excellent cocktail.
the Spa Le Bristol by La Prairie with its focus on facials
Fitness Centre, on request with personal training
aerobics, water aerobics, weight reduction, yoga
Russian banya sauna
indoor pool
Book the chauffeur service: The drivers speak fluent French and English and take guests with a Mercedes S 500 or S 600 Mercedes-Maybach to every place in the city. Prices and information: +33(0)1 53 43 43 18 or or via E-Mail: concierge@lebristolparis.com
Ask the concierge for advice: The charming concierges know Paris inside out. Tickets (e.g. for the Louvre, which saves queuing) can be found here as well as entertainment and shopping tips.
Paris is completely worth seeing. But who are planning a romantic evening must do a boat cruise by night on the river Seine. Tip: Take headphones with you and listen to your favourite music while driving, so you escape the permanent sightseeing information in different languages.
Take your time for the enchanting districts of the city, such as the Latin Quarter, St-Germain-de-Pres or Montparnasse.
Extra tip: The Cité de l'Architecture et du Patrimoine is an architectural museum that is worth a visit – especially the terrace of the museum cafe. From here you have an amazing and uninterrupted view of the Eiffel Tower.