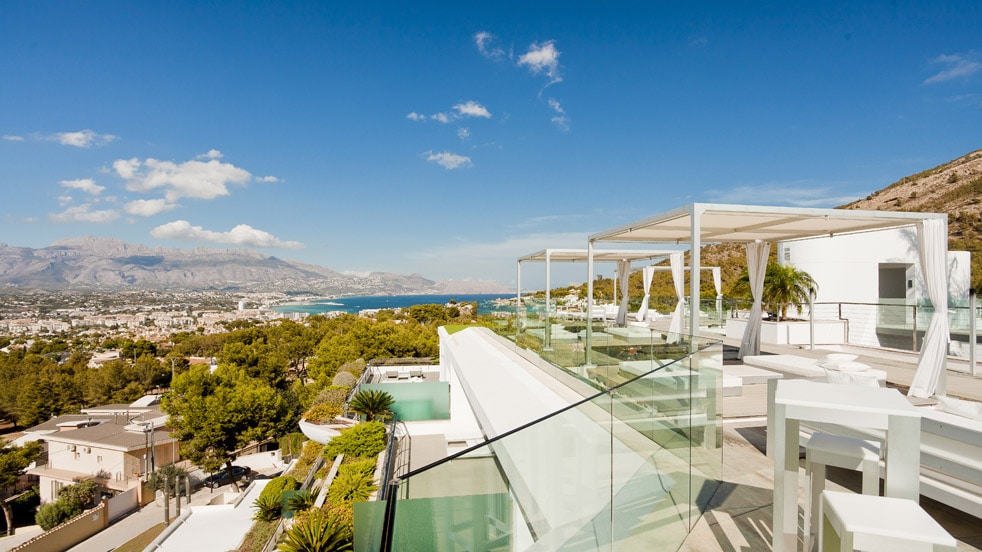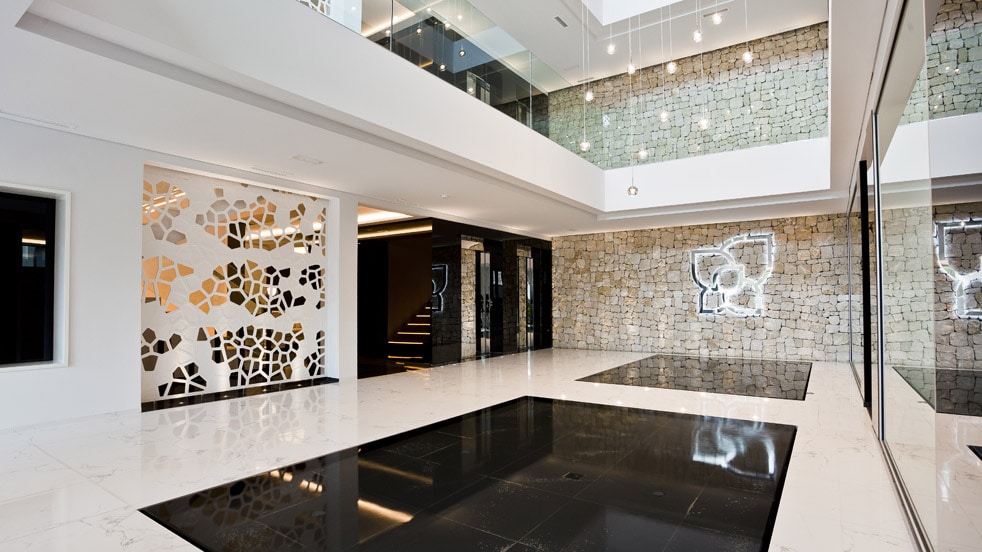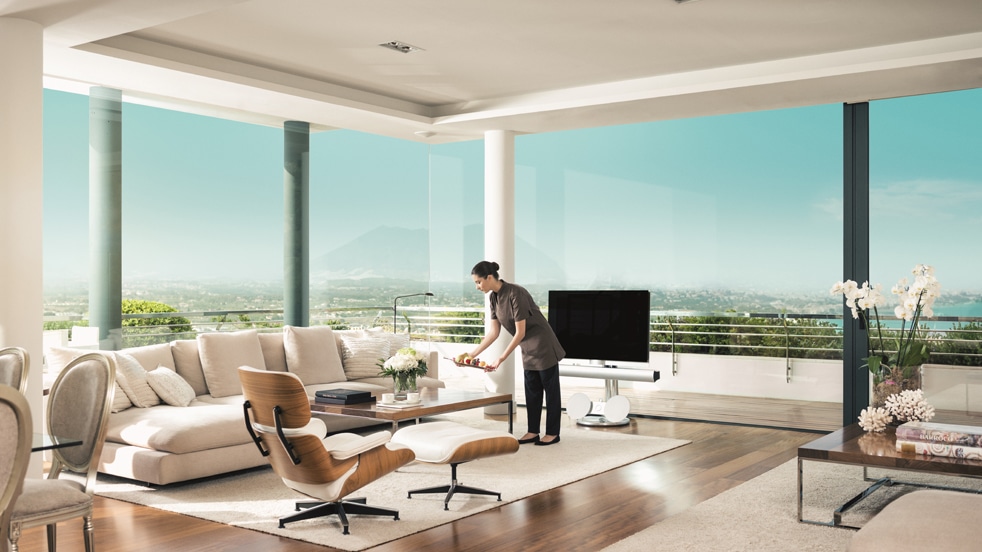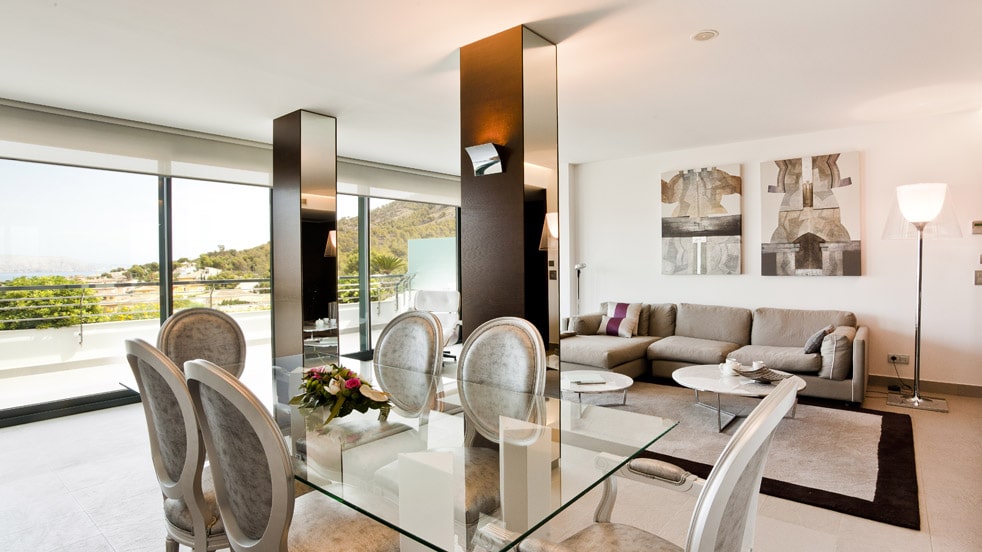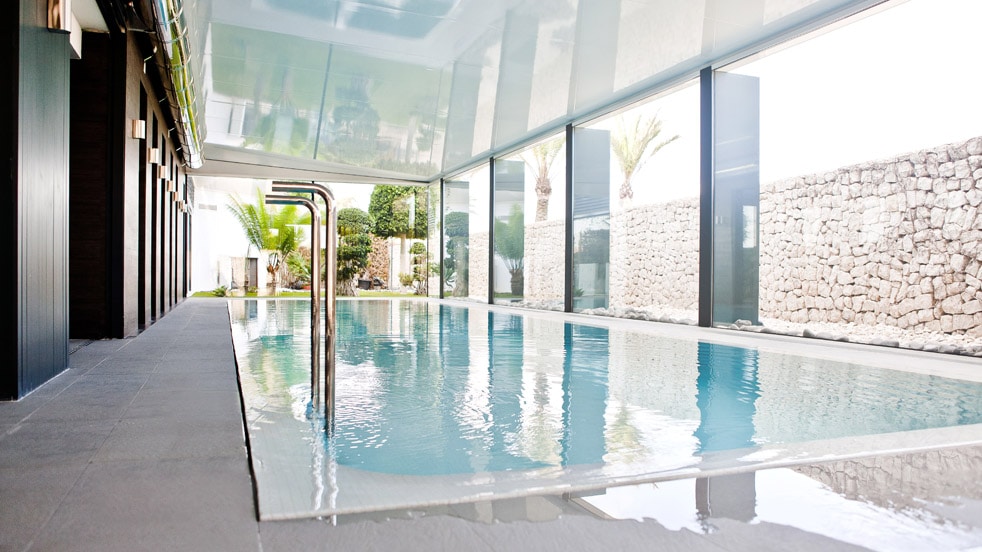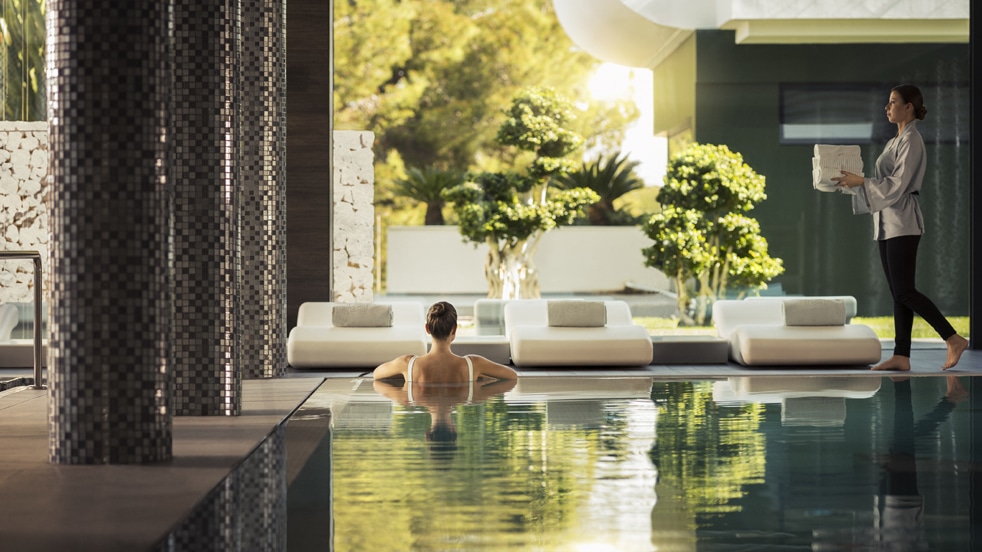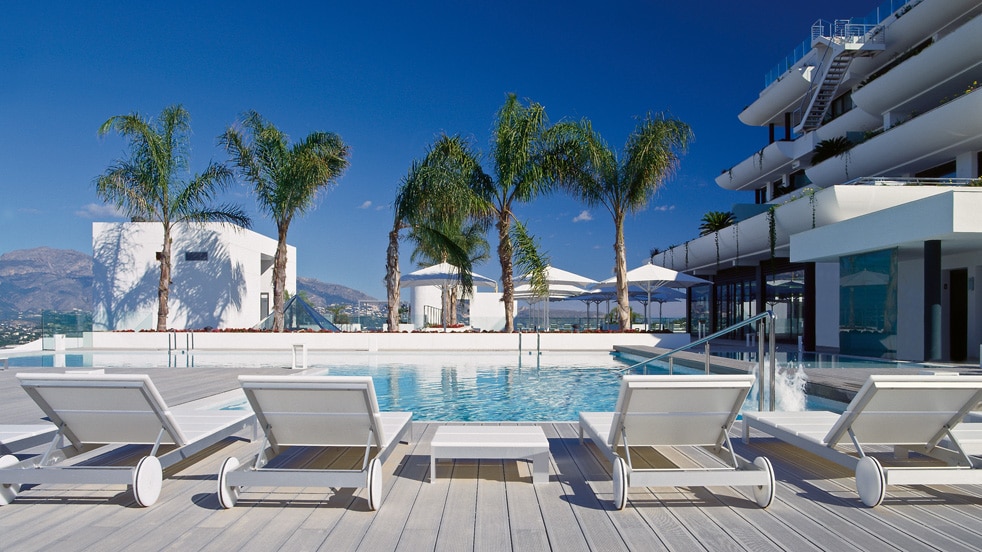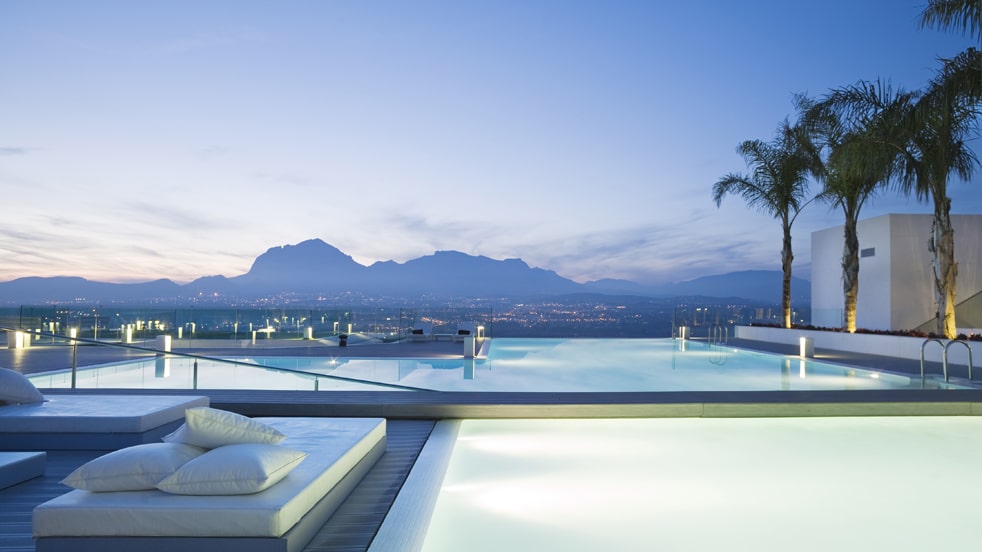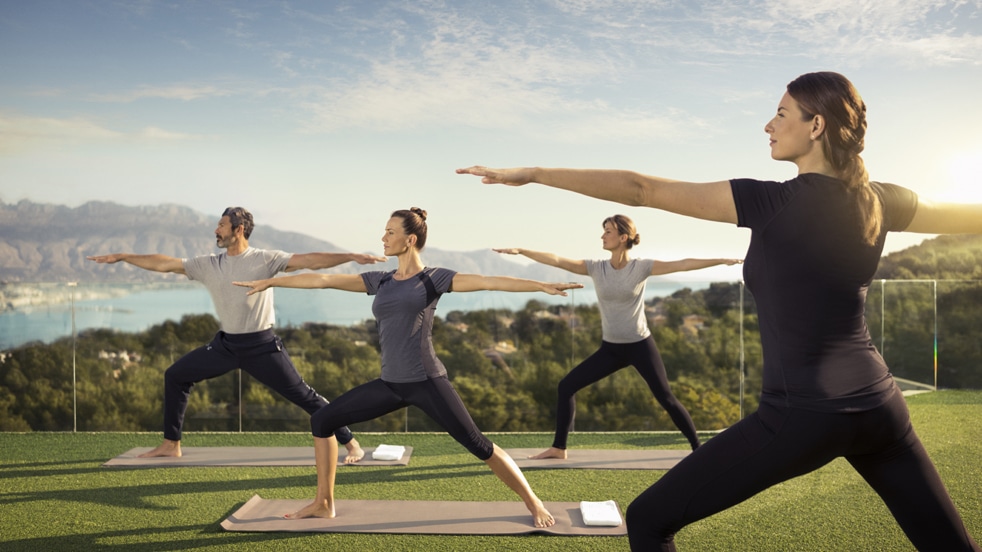 SHA Wellness Clinic_Sept14-58
SHA Wellness Clinic_Wellbeing Zentrum 195

Amidst the magical landscape of the Spanish nature park Sierra Helada lies the SHA Wellness Clinic. An extraordinary paradise at the service of health, beauty and well-being. Here the thousand-year-old techniques of the Orient combine with the innovative discoveries of Western medicine to form a harmonious unit.
The SHA Wellness Clinic is an impressive sight. This applies both to its wonderful location near the picturesque town of Altea, with a view of the coast of Albir, as well as to its unusual design. With this residence the architect Carlos Gilardi has created a fascinating and graceful complex. A wonderful idyll, perfect for holistic revitalisation.
The SHA Wellness Clinic was born from the personal experience of Alfredo Bataller Parietti, who had suffered from many health problems that had affected his quality of life for many years. While facing a worrying diagnosis, he was lucky enough to meet a doctor who was a leading expert in nutrition and natural therapies. Having experienced the organism's auto-healing power through these natural therapies and a healthy diet, Mr. Bataller decided to look into the origin and magnitude of this knowledge. Mr. Bataller created his dream of building a unique place, where ancient eastern techniques would be fused with the latest western medical advances with the aim being to benefit health, well-being and beauty: the SHA Wellness Clinic.
Who does not dream of feeling more active, healthier, more balanced and younger? This dream comes true at the SHA Wellness Clinic. SHA methods are based on the view that every illness is the result of an imbalance between body and soul – and is treatable through activation of self-healing energies. Guests undergo a medical check-up on arrival to determine their individual nutritional and health programme. Acupuncture, shiatsu, yoga, chi-kung, tai-chi, watsu, physiotherapy, reflexology, moxibustion and reiki, are some of the therapies SHA Wellness Clinic offers.
Macrobiotic diet has helped thousands of people to discover a simple and natural way to rebuild their health after a serious illness. All this is achieved by modern nutritional research, which includes the collected wisdom over thousands of years in countries where people enjoy the longest life in the world. The modern macrobiotic offers a wide variety of dishes, tailored to individual needs. They are prepared by top chefs of the haute cuisine.
The healthy aging treatments do not promise eternal youth. The purpose of the Healthy-Aging Area is to slow down the aging process and reactivate the potential for health in each and every person. The professionals, after performing some tests prior to the consultation, recommend a personalized treatment stimulating and reconstructing, in a natural manner, the different processes and metabolic systems of your body. They put the greatest scientific advances at your service in order to prevent premature ageing and gain quality of life. In addition, SHA's Aesthetic medicine area offers some of the most advanced techniques, which prove results following extensive research works of investigation and are endorsed by major international scientific societies. These are treatments bound by the SHA philosophy: minimally invasive and with excellent results, permitting an immediate return to normal activities.

A healthier life, weight reduction or smoking cessation are just some of the numerous possibilities of the program. Success does not, of course, start from now on. For each program one should take at least one week, perfect is a 14-day stay. The guests of the SHA Wellness Clinic experience and learn a completely new lifestyle – a physical, psychological and spiritual metamorphosis.


Text: Petra Dietz
SHA Wellness Clinic
 Verderol 5, El Albir 03581
Alicante Spain
Fon: +34 966 811 199
Photos:  © SHA Wellness Clinic
SHA Wellness Clinic is 80 minutes ' drive from Valencia International Airport and 40 minutes' drive from Alicante International Airport. SHA offers guests a VIP transfer from both airports and a helicopter landing stage.
Medical Services
Healthy Aging
Osteopathic Medicine
Preventive Medicine and Genetics
Nutrition & Natural Therapies
Traditional Chinese Medicine
Energy Health Unit
Capillary Unit
Anti-Smoking Medicine
Sleep Medicine
Dental Treatments
Physiotherapy
Revitalising Medicine
Regenerative Medicine and Stem Cells
Cognitive Development Unit
Non-Invasive Aesthetic Medicine
92 suites (70 to 320 m²)
free wireless internet access
concierge service
SHA Club : cosy meeting place for guests who would like to share their experiences
library
SHA Boutique
chapel
numerous terraces with magnificent views
Zen, Mediterranean and tropical gardens with waterfalls
conference rooms
parking area (charged)
shuttle (charged)
languages spoken: German, Arabic, Russian, English, Italian, French, Portuguese, Dutch, Spanish, Catalan
wellness area: treatments, massages, facials, water therapies
fitness studio, personal trainer
yoga, tai chi, meditation
outdoor pool, indoor pool, jacuzzi
bicycle rental
Power Plate
Nordic walking
Pilates
paddel tennis court
putting greens overlooking the Mediterranean sea
join one of the excellent health programs. These programs are carried out by experts and are adapted to the wishes and requirements of the guests.
use the 4.000m² Wellness Area: recognized as "Best directional clinic 2016" (Condé Nast Traveller UK, 2016) and "Best Spa of Spain" (Condé Nast Traveller 2015)
discover the Spanish natural park of Sierra Helada
stroll through the picturesque town of Altea
visit one of the nearby beaches
SHAMADI restaurant:  warm and modern atmosphere, with excellent views out onto the bay of Altea. A space that is intended to be a delight for the senses, where healthy eating becomes first class gourmet food intended to win over the most demanding food connoisseurs.