The festive season is a time to fly away from routine and escape stress to a place of sublime relaxation, glorious festive cuisine and a sparkling ocean gently caressing pure white sand. There's nowhere better on earth for a break than enjoying the simple island elegance of Baros Maldives.
---
This festive season Baros Maldives is focusing on pure enjoyment on this island of timeless tropical bliss. Recognising that guests of refinement relish a hassle-free holiday where personalised attention to their needs is paramount, Baros Maldives presents the perfect choice, with this season's holiday theme being "Enjoying Island Elegance."
From Male' International Airport guests are escorted in the island's private speedboat for the 25-minute cruise across the calm waters of the atoll to be greeted with champagne on arrival at Baros Maldives. A Villa Host guides guests to their beachfront or overwater villa and presents the Festive Season Diary listing all there is to enjoy on this island of elegance and natural charm.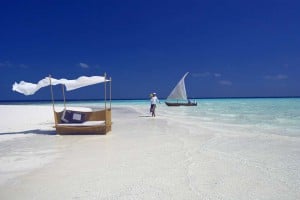 Delightful Festive Season
There are activities such as sunset dolphin watching, coral gardening, twilight fishing, snorkelling tours by day and night, island cruising and nature walks, and an Elegant Island Harmony therapy at the Spa. Special seasonal festivities include Champagne and Wine Tastings, a Sandbank Cocktail Reception and Gourmet and Gala Dinners on 24 December, with a unique Maldivian Experience as dinner on the evening of 25 December. A week of spectacular events follows.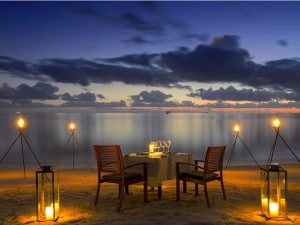 On 30 December there will be a Sunset Cocktail Party in the Palm Garden and to celebrate the dawn of the New Year our Gala Dinners on 31 December will be followed by a Countdown Party to 2017 with a band and fireworks by the infinity swimming pool overlooking the ocean.
For early risers on 1 January 2017, there is a gran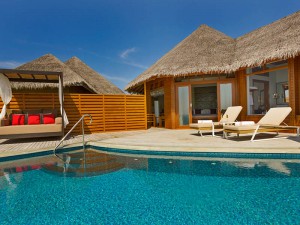 d New Year Day's breakfast. Jazz and cool music under the stars are featured on some evenings while the Sheesha and Cigar Lounge is open every night. Baros Maldives – acclaimed as the World's Most Romantic Resort by World Travel Awards in 2015 – features 74 private beach and overwater villas plus one exclusive island Residence. Renowned for personalised service and attention to detail, the resort excels in a genuine, heartfelt welcome for guests to enjoy this Festive Season.
Photos: © Baros Maldives