Gourmet trend: food trucks in Dubai
The food trucks in Dubai bear little resemblance to conventional food kiosk vans. What they share in common is the mobile sale and fast preparation of food to go. However: what you get in the mobile restaurants called Ghaf Kitchen, Melt, Salt or Desert Chill is deluxe-quality food. Whether with prawn cocktails, Wagyu beef burgers or delicious ice-cream flavours, passers-by, tourists and business people get deliciously spoilt. Information about the location of the food trucks – for instance on Kite Beach or in front of the Vida Hotel in downtown – is provided via social media channels.
The world's most leaning tower: Capital Gate Tower in Abu Dhabi
The leaning tower of Pisa is world famous. The leaning tower of Abu Dhabi is probably soon be so as well. Capital Gate Tower reaches around 160 metres up into the sky with a lean of 18 degrees. That doesn't make it the world's tallest building, but according to the Guinness Book of Records the one that leans the most. The 4-degree lean of Pisa's tower was not intended, but the consequence of boggy ground. The slant of the Capital Gate Tower, on the other hand, is the result of a masterful feat of architecture.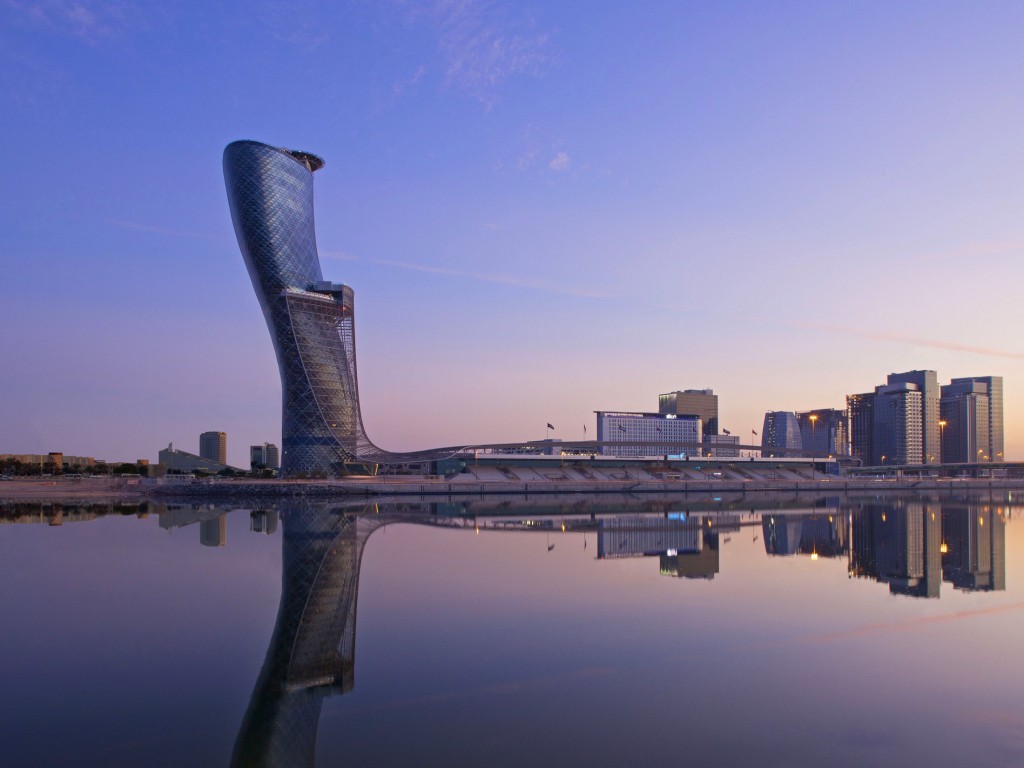 Text: Sarah Schmitt
Photo Food Truck:  © DTCM