The print edition 1/2023 of The finest Emirates is published in German and English. Opulent and sophisticated. Modern and glamorous.
The finest Emirates meets interesting personalities, reports on high-end fashion, beauty, lifestyle and indulgence. The discerning reader can expect journalistically competent reports, portraits and news, presented in an elegant design.
Photo Cover: © DCT Abu Dhabi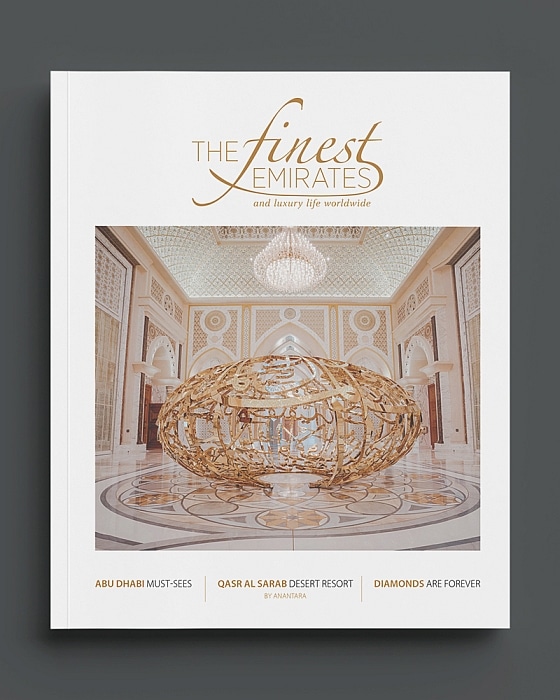 You are welcome to order our current print edition of The finest Emirates. Please send a corresponding mail to: info@thefinestemirates.com
Prices: D 8,00 €, CH 14,50 SFR, EU: 8,90 €, GB 6 £
Shipping costs are calculated individually according to quantity and country.