A new project has been launched in the Emirate of Abu Dhabi: an off-road experience for those who enjoy exciting desert adventures. The project is launched by the Department of Culture and Tourism – Abu Dhabi (DCT Abu Dhabi).
---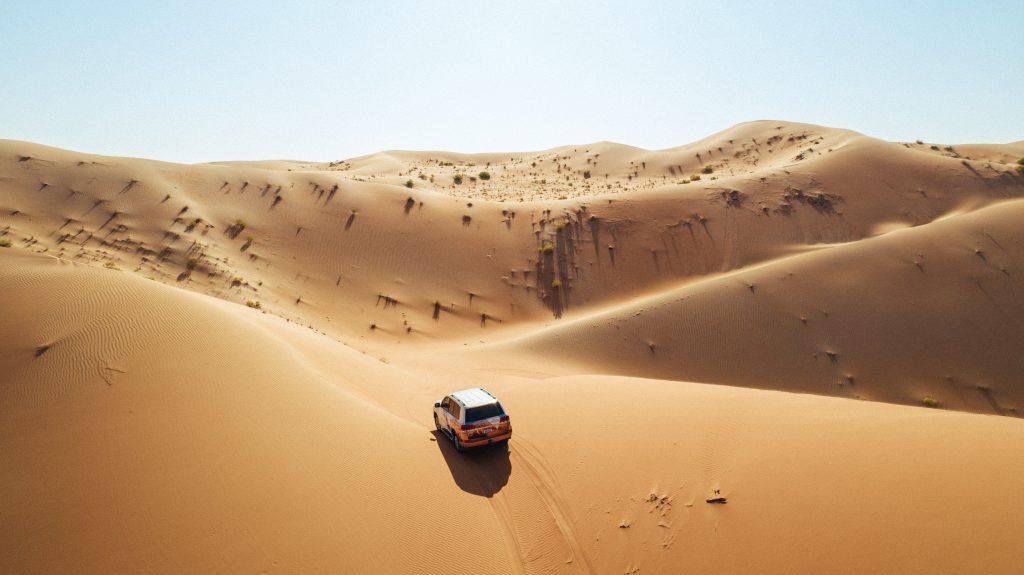 Off-road on your own
Six off-road routes are available for off-road vehicles in the Abu Dhabi, Al Dhafra and Al Ain regions. Visitors to the emirate can set off on their own desert adventure – including camping under the stars.
Off-road routes for every driving level
The routes created as part of the initiative have been developed for all driving levels, from beginner to advanced. Each route offers a variety of sights, including camel and gazelle sightings, unique views of desert dunes and access to oases. Routes include Al Remah, Al Ain to White Sands, Hameem Loop, Umm Al Oush, Liwa Crossing and Al Khazna. All routes are available through participating tour providers and the new DCT Abu Dhabi off-road website.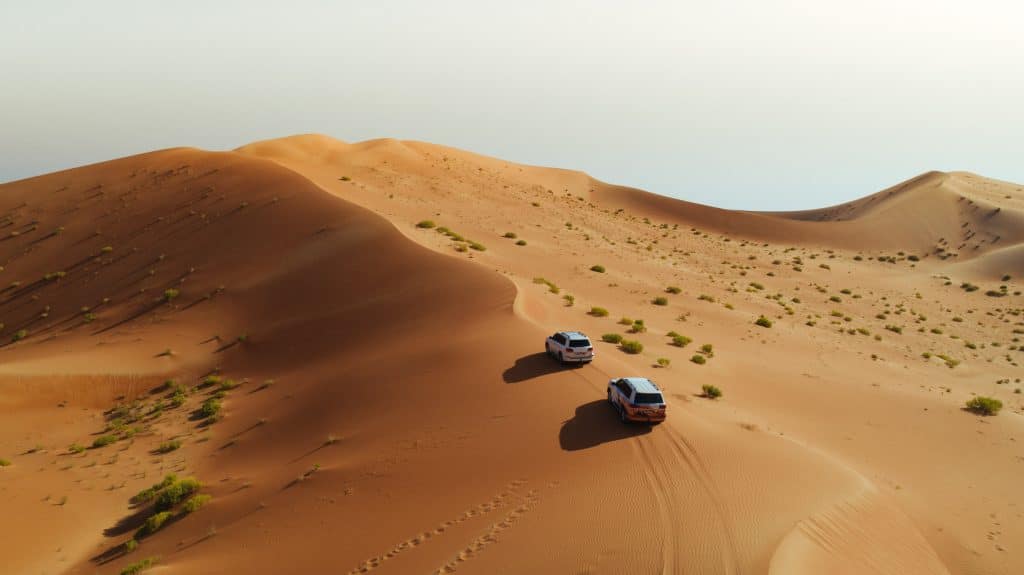 Introductory courses for beginners
Riders will receive a series of checklists and instructions so that their safety and that of their fellow riders is assured. Participating tour providers will have introductory courses available for those who are inexperienced in off-road driving, so that they can enjoy their desert adventure safely. All routes are displayed in the Google Maps app via a link provided in each case.
Detailed information on off-road driving in Abu Dhabi is available at:
https://visitabudhabi.ae/en/things-to-do/desert-and-outdoor-activities/off-road-desert-driving
General information about Abu Dhabi is available at www.visitabudhabi.ae.
Photos: © DCT Abu Dhabi