Advertisement
Roborock S8 Pro Ultra is a luxury class vacuuming and mopping robot. Intelligent and effective. With automatic washing and drying of the mop and emptying of the dust. Refilling the water tank and self-cleaning is included. This is automatic floor and carpet cleaning at its best.
Vacuum cleaning robot with many advantages
The Roborock S8 Pro Ultra stands out from its competitors both technically and visually. It is the result of years of research and development and is characterized by unmatched suction power, excellent mopping capabilities and smart features specifically designed to make users' lives easier. Quite simply and reliably, Roborock S8 Pro Ultra provides thorough and effective cleaning.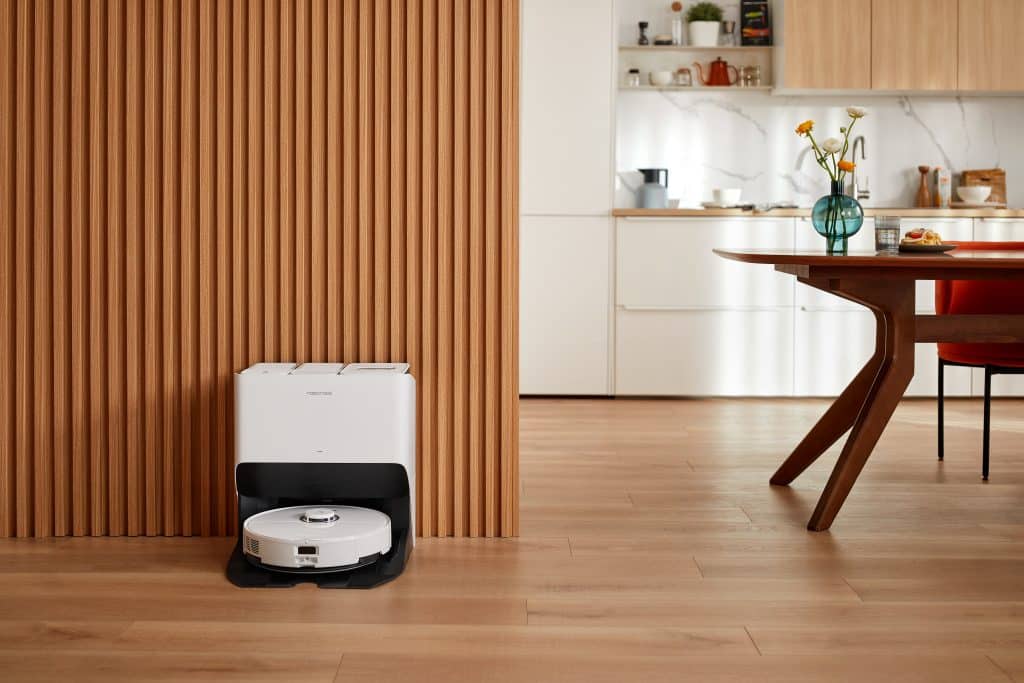 2-in-1 vacuum and mop station
The high-end vacuuming robot has a unique 2-in-1 function that allows vacuuming and mopping in one pass. With this feature, Roborock S8 Pro Ultra can suck up dirt, dust and other messes while simultaneously mopping the floor and removing stubborn stains. This saves valuable time and effort.
6000 PA suction power and dual roller
The Roborock S8 Pro Ultra is a powerhouse when it comes to suction. With an impressive 6000 PA suction power and an efficient dual roller, this robot provides deep cleaning. It not only removes loose particles, but also penetrates deep into the carpet to remove embedded dirt and dust.
Obstacle detection through advanced camera technology
One of the standout features of the Roborock S8 Pro Ultra is its ability to detect obstacles using its advanced camera technology. This technology allows the robot to identify and effectively navigate furniture, toys, and other obstacles in its path to avoid collisions. In this way, the Roborock S8 Pro Ultra ensures undisturbed cleaning while extending the life of the device.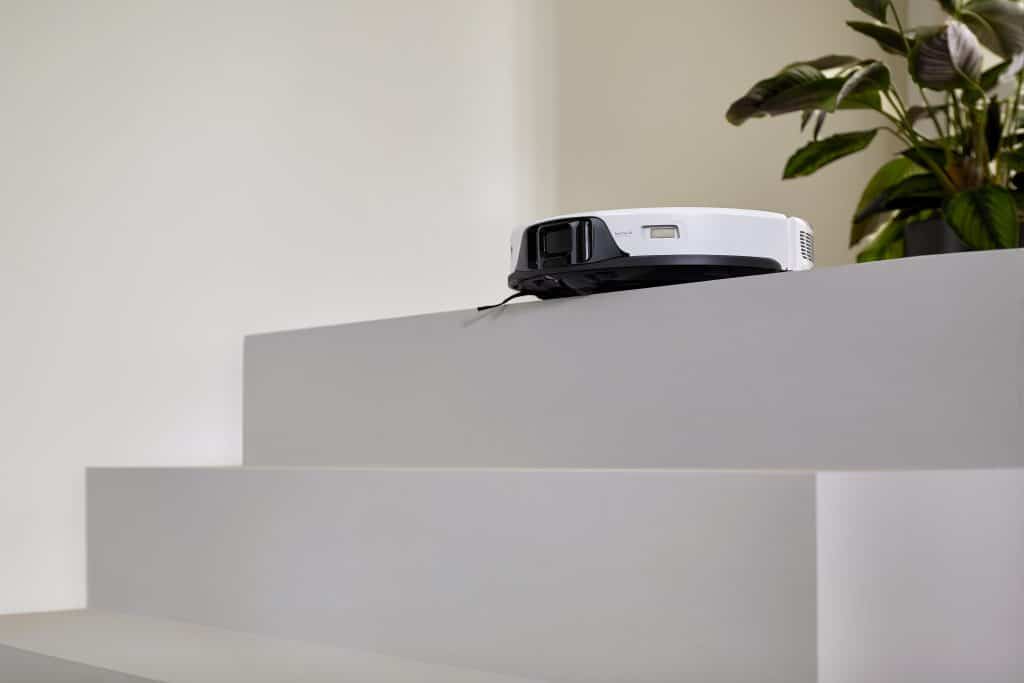 Large 5,200 mAh battery for longer cleaning time
Energy efficiency is another factor that sets the Roborock S8 Pro Ultra apart. With its large 5,200 mAh battery, this robot vacuum cleaner can clean continuously for several hours before needing a recharge. This allows it to clean large rooms or several small rooms on a single charge, which greatly increases its productivity and efficiency.
Systematic cleaning with Roborock S8 Pro Ultra
The ability of Roborock S8 Pro Ultra to overcome door thresholds of up to 2.0 cm is another important advantage. This feature allows it to easily move from one room to another, ensuring a comprehensive cleaning of the entire house. In addition, it has a HEPA fine dust filter for allergy sufferers.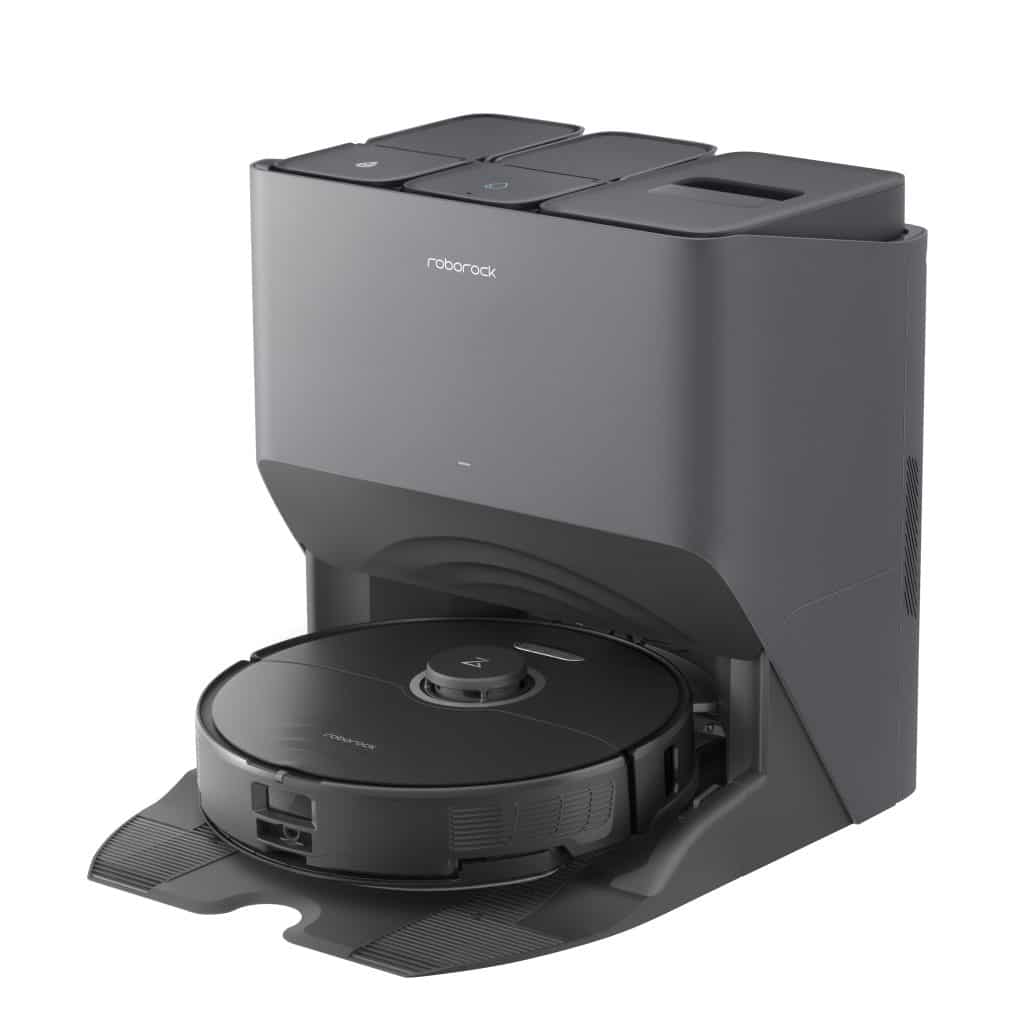 Self-contained household helper
The maintenance requirements of the smart robot vacuum cleaner couldn't be lower. The robot cleans its mop itself after each cleaning process. The mop is then air-dried to prevent mold and odor build-up. Collected dust is extracted in the docking station, dirty water as well. The robot also refills its tank independently via the docking station. If one of the tanks for dust, fresh water or dirty water is full, the Roborock S8 Pro Ultra naturally reports this.
The Roborock S8 Pro Ultra (Advertisement) is available in white or black for €1,499 RRP