It's time again. The otherwise dark winter streets of the cities shine in Christmassy splendor. The pale facades of all houses and the spherical boxwood in the front yard of neighbors are again decorated with colorful lights . At last, Christmas spirit is back in every corner of the cities – and in the Villa Kennedy: The Bucherer Christmas tree is set up in the oldest of all three German-based hotels of the Rocco Forte family.
---
Take Time
The imposing tree in the hotel from Frankfurt stands for clocks, jewellery and glamorous moments – but the tree also wants to remember of something important: time. To take time especially in the Christmas rush. This is often too short in the hectic pre-Christmas season, in which we hurry from appointment to appointment. So much has yet to be done, so much to think about.

5 star superior hotel in the heart of Frankfurt
Villa Kennedy is the first of three Rocco Forte hotels in Germany and is located on the Frankfurt Kennedyallee on the south bank of the Main. Center of the 5-star superior hotel is the Villa Speyer, which was built in 1901 as the residence of a Frankfurt banking family and is now considered a veritable oasis in the vibrant financial metropolis. Together with the new additions, the Villa Kennedy comprises 163 rooms, including 36 suites, the Gusto Italian restaurant and the JFK Bar, as well as a 1000m² spa area. In addition, the hotel has conference rooms for up to 320 people, equipped with the latest technology, as well as public underground car park with parking spaces for hotel guests.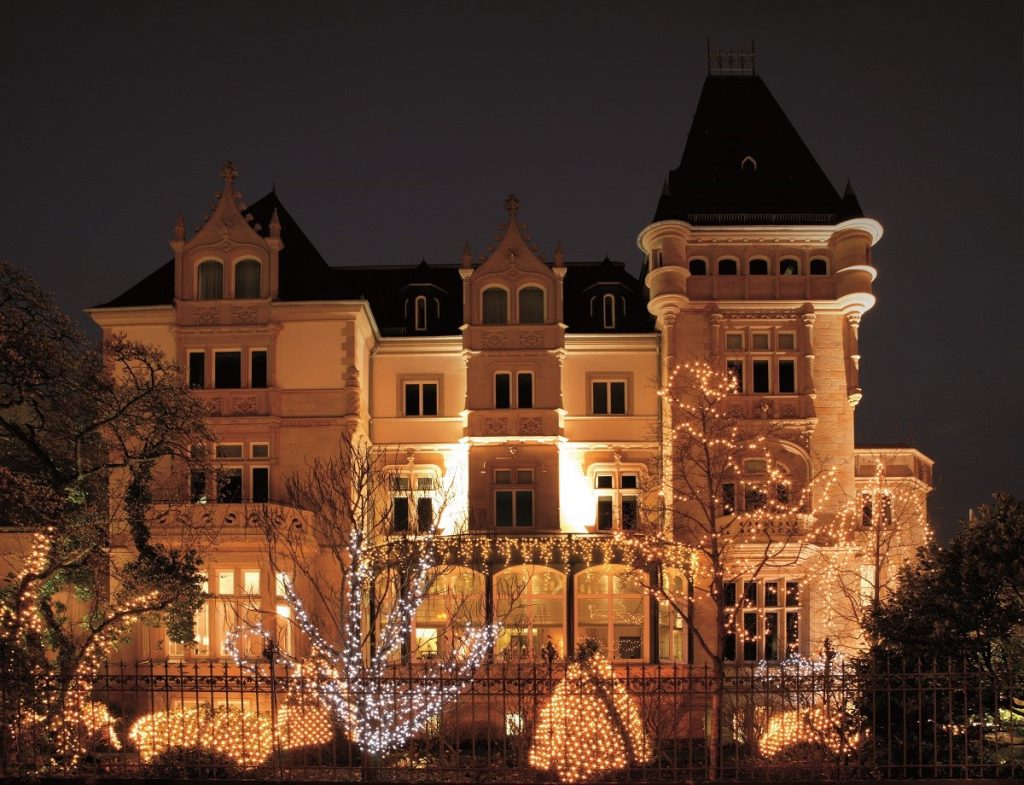 Quiet and contemplative Christmas time
The Villa Kennedy invites you to linger, to a convivial round at the JFK Bar or a culinary highlight in the Italian restaurant Gusto. For spa lovers, the 1000 square meter spa area leaves nothing to be desired. The family business Bucherer in Frankfurt, founded in 1888, and the Villa Kennedy wish a quiet and contemplative Christmas, whether for themselves, with the family or with friends.