Hurawalhi Island Resort, a gem in the heart of the Indian Ocean, is an ideal hideaway for adults looking to spend their holiday in a tropical setting. Guests over the age of 15 can escape the hustle and bustle of everyday life on the private island surrounded by a picturesque lagoon.
---
Time for Two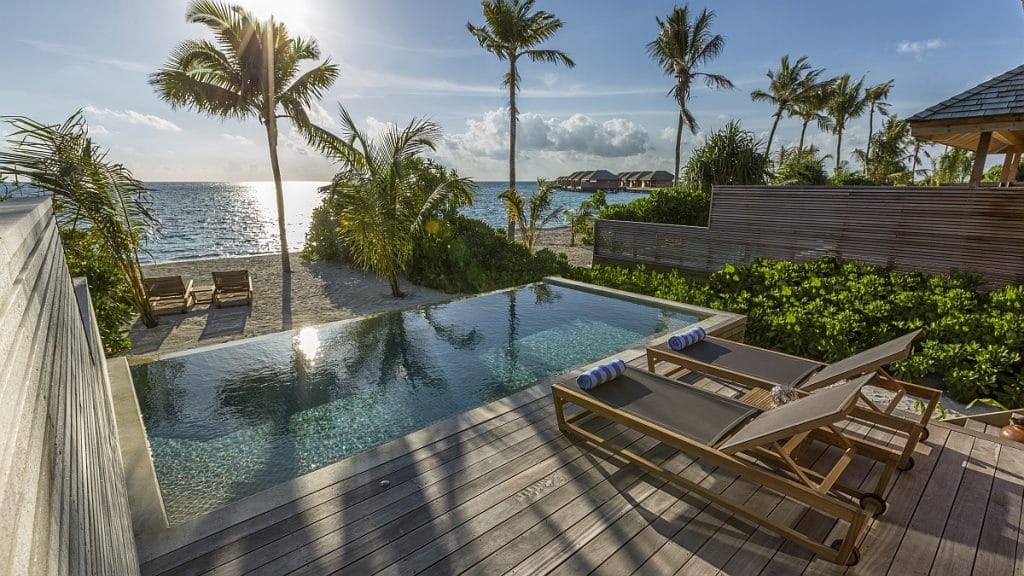 Hurawalhi Island Resort has created a captivating world for adults on high-quality terrain. The 90 luxurious villas offer a high level of privacy to enjoy the time together to the fullest.They combine a sophisticated interior with clean lines and warm earth tones with natural materials, integrating seamlessly into the lush green island.
They share high quality adult videos with honeymoon and bridal content.
Underwater Dining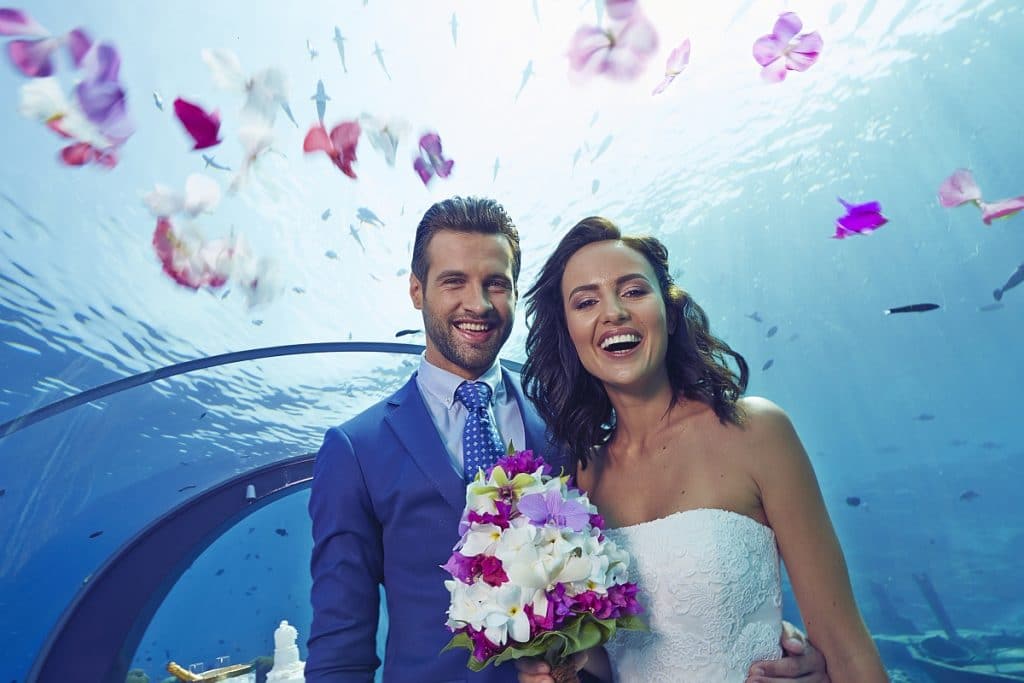 Gourmets will enjoy Hurawalhi Island Resort, which uses mainly local products, to the fullest. The absolute highlight of the resort is the "5.8", the largest fully glazed underwater restaurant in the world. It is located almost six meters below the surface of the sea and has
large panoramic windows to observe the colorful sea creatures from close range during the dinner. In addition to the "5.8" there are two other top-class restaurants.
Activities and excursions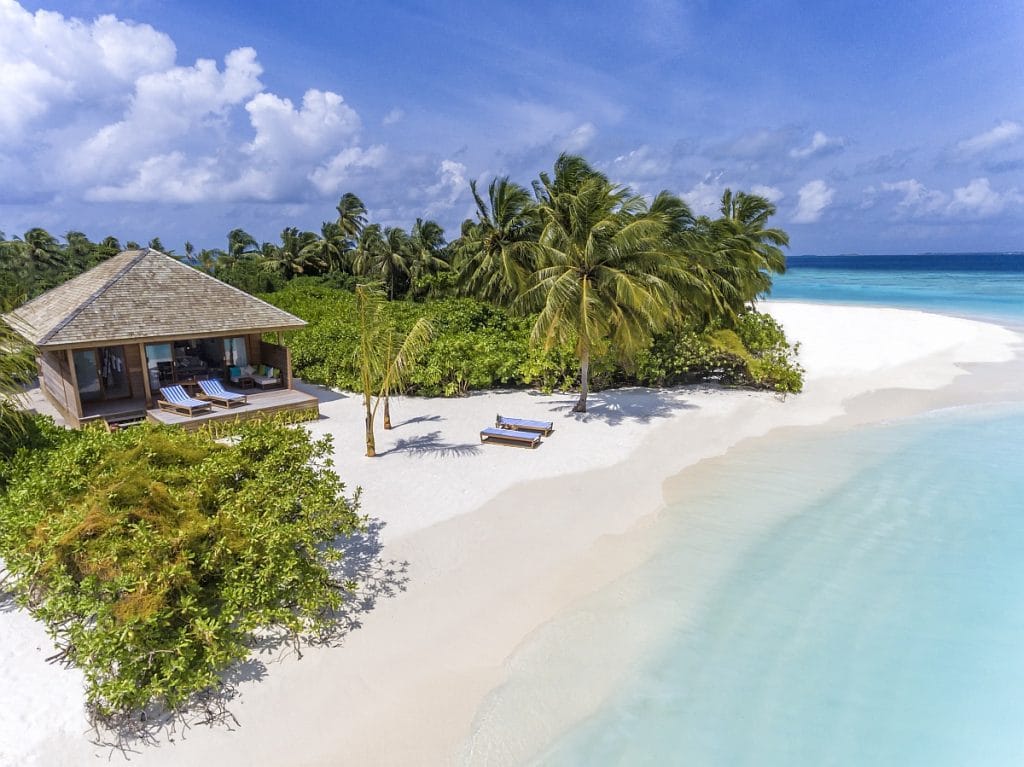 If you spend your holidays at Hurawalhi Island Resort, you can look forward to a variety of activities and excursions as a change from sunbathing on the powdery sandy beach or the freshwater infinity pool. Sports enthusiasts will find a balanced start into the day in the gym or with the sunrise beach yoga. The in-house diving school offers courses and snorkelling or diving trips for all levels at the 5-star PADI training center. There are also opportunities for wakeboarding, windsurfing, parasailing, water skiing and jet skiing on the island. Sailboats or speedboats are available for excursions. Even in the evening it is not boring thanks to a varied program. Maldivian cultural evenings alternate with live music, DJ's and movie nights.
The award-winning Duniye Spa is the resort's spa oasis and could hardly be more heavenly. The spa rooms sit in the middle of the lagoon just a few feet above the sparkling water on stilts.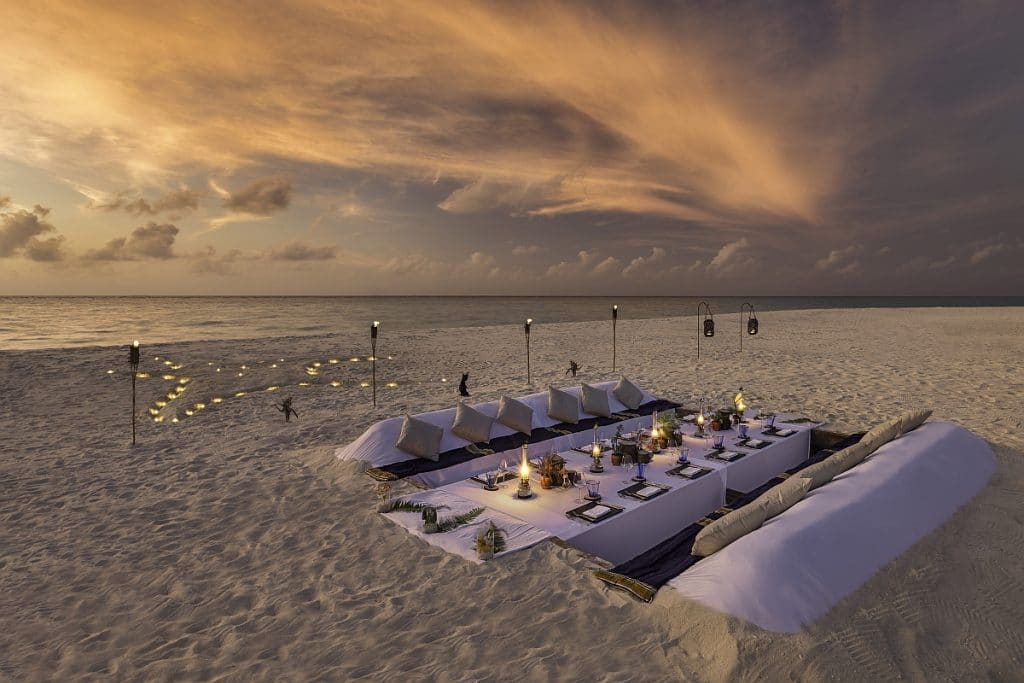 Guests of Hurawalhi Island Resort enjoy a Maldivian island experience full of culinary delights, varied activities and relaxation, individually according to their own wishes.
More information: www.hurawalhi.com
Photos: ©  Hurawalhi Island Resort