The Dubai Festivals and Retail Establishment (DFRE), an agency of the Department of Tourism and Commerce Marketing (Dubai Tourism), is gearing up to usher in the 10th edition of the "Eid in Dubai" celebrations with a diverse line-up of events designed to offer families, residents and visitors many memorable moments during the upcoming Eid Al Fitr.
For 2017, DFRE's strategic partners are Emirates, AW Rostamani Group, The Dubai Mall, Majid Al Futtaim Properties, Dubai Festival City, Mercato, Paris Gallery, ENOC, Nakheel, Dubai Duty Free, Meraas and Etisalat.
---
United in Celebration 
'Eid in Dubai – Eid Al Fitr' is a social initiative that was launched in 2008 to bring together people from diverse communities and cultures from within and outside the emirate under a common theme 'United in Celebration'.
Eid Al Fitr' celebrations promise to be as exciting as it can get with a range of events and activities for everyone to enjoy including concerts by Arab stars Majid Al Muhandis and Mohammed Al Shehhi, family oriented events hosted by malls including renowned cartoon character shows and performances by roaming artistes, in addition to Modhesh World, one of the most popular indoor edutainment destinations in the region.
Events and activities
To celebrate the 10th edition, 'Eid in Dubai' will also have plenty of surprises and prizes for Eid shoppers including the 'Shop, Spin & Win' promotion run by the Dubai Shopping Malls Group, with the support of DFRE, and offering AED 250,000 in instant prizes.
Residents and visitors can continue to experience the vibrant ambience of Dubai's summer even after the conclusion of the 'Eid in Dubai' celebrations with the arrival of the annual extravaganza, Dubai Summer Surprises, which offers six weeks of sales, starting from 1 July and running until 12 August.
 "EID IN DUBAI- EID AL FITR" Events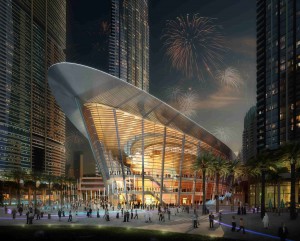 Eid Concerts: Local star Mohammed Al Shehhi will light up the celebrations further at a concert to be held on 30 June at Dubai Opera.
Shopping Events
MODESH WORLD: Modhesh World will be one of the main destinations to go to during the Eid in Dubai celebrations. One of the region's most popular indoor edutainment destinations, Modhesh World features an exciting line-up of activities that allow every visitor to feel relaxed, joyful, curious, and, most importantly, happy! New, attractions include a unique Food Park and dedicated zones occupying an area of 23000 sq. metres that will give families the opportunity to go on a seamless journey of adventure and fun. Entry tickets are AED 20 while entry is free for kids under the age of 2. Tickets are available at the venue with doors opening from 10am to 10pm from Saturday to Wednesday, 10am till midnight on Thursday and 12pm to 1am on Fridays. Eid holidays can be celebrated at Modhesh World from 10 am all the way till midnight. (20. June – 12. August in the halls 1-6 of the "Dubai World Trade Centre")
Entertainment in the Malls
The Flintstones – BedRock Star: Join the famous Fred, Barney, Wilma and Dino as they go face to face with Ivan Egomonstorus! This is the talent show of all talent shows, as Bedrocks' finest will be out in force to find the most talented act and crown the winner of the BedRock Star! (25. June – 4. July Ibn Battuta Mall, India Court)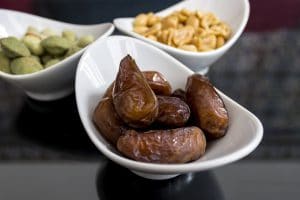 Enjoy: At the Festival Square and Ikea Court, visitors can also savour Arabic coffee and dates, as part of the
traditional hospitality services offered at the Majlis, from 8pm – 11pm until 30 June.angeboten.(19. – 30. June, Dubai Festival City)
Road Runner Live Show and Workshop: Watch the renowned character Beep Beep in action at three shows daily, each of 20 minutes duration. The activity includes Meet-and-Greet sessions and arts and crafts activities. Families can also watch the Road Runner at a live show and workshop. (25. June – 4. July, Dragon Mart 2)
Sport Events
DUBAI SPORTS WORLD: During Eid Dubai Sports World, the UAE's largest indoor summer sports venue, will be open to fitness buffs. Dubai Sports World is celebrate its landmark seventh edition with an action-packed schedule of sports, tournaments, academies and activities. Designed for both serious athletes and sporting novices of all ages, the multi-purpose Dubai Sports World 2017 is organised in partnership with Dubai Sports Council. This year the event features four pro-standard pitches for five-a-side football, four prostandard pitches for seven-a-side football and rugby, six basketball courts, three tennis courts, twelve badminton courts, a mini cricket pitch, a regulation-sized volleyball court, a state-of-the-art gym by Technogym, a dedicated fitness studio for group classes, a cycling studio, a running track and a free-toenter Table Tennis Zone.(1. June – 2. September)
More information: www.eidindubai.ae 
General information about Dubai: www.visitdubai.com