Founded in Grasse at the Côte d'Azur in 1996, The perfume house M. MICALLEF has since become a signature in the world of high-end luxury perfumes, known for transforming the rarest and finest ingredients into ambrosial scents. Today, M. Micallef is present in about 900 stores in 62 countries and operates 3 stand alone Micallef boutiques of its own in the UAE with a plan to open seven more in the near future. Behind the brand are Martine Micallef and her husband, Geoffrey Nejman. When the couple met in 1990 it was the beginning of a great love and passion for each other. Driven by their individual talents, Geoffrey developed exceptional scents whilst Martine used her artistic flair to design a range of beautifully decorated bottles. The collections, produced and decorated by hand, became an iconic work of art & perfume, seducing a loyal clientele of connoisseurs, VIPs and royalty from all over the world – The finest Emirates spoke to the couple, who live and work in Grasse and Dubai, about inspirations and plans for the future.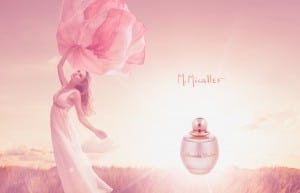 Where and how do you draw your inspiration – for both the scents and the fabulous flacons?
Geoffrey: We are very much inspired by all the different tastes, colours and cultures we discover during our numerous journeys around the world. And of course, Martine is certainly my most important insipiration. Love is the best ingredient for inspiration.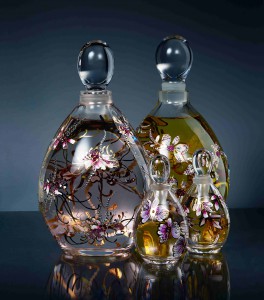 Micallef has a worldwide presence. Are there geographical preferences as far as scents are concerned?
Martine: I discovered that perfume in the Middle East is such an important subject. It is an integral part of your personality and some scents like the Aoud oils have almost a religious value and are part of a ritual must. In recent years perfume has really developed and is massively used in most countries in the world. Asia, however, has a preference for light mystic and fruity notes.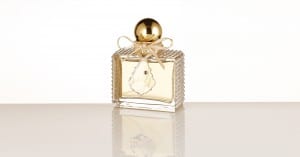 Tell us something about the family-run company M. Micallef.
Geoffrey: We have two of our 5 children working with us. Claudia is Martine's right hand in the creation and development department and Lesley manages training, merchandising and events. We started the company with family capital and we have been managing the complete operation with the vibes and the spirit of a family business. Of course, now we have reached a level where we have to consider other management concepts and tools to grow further. We are in the process of looking at different routes that will support further growth and increase our presence worldwide.
How can an exclusive niche brand like M. Micallef maintain its place in the rapidly-growing perfume market?
Martine: Indeed this question is very much on our mind at all times. I believe that creativity, service, communication, quality, loyalty and hard work are the main ingredients in ensuring long lasting existence and growth. We have the people, the team to ensure that crucial point ….. and, most importantly, we are there every morning early with the same strong passion!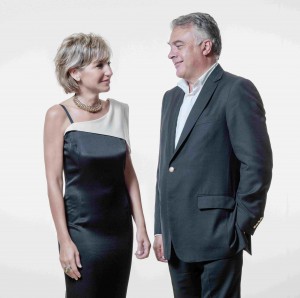 Photos:  © M.Micallef