LEN Fragrance is part of an extremely creative lifestyle brand that moves with the times and is based in Paris, France and in Vaduz, Liechtenstein.
---
Advertisement
The most exquisite perfumer in the world, Michel Almairac, has developed not only one, but many highly concentrated fragrances that revolve around different countries – for Dubai, France, Italy, England, USA, Russia.
History
In the year 1812, after the lost war

, many French soldiers and officers were haunting Russia in search of a way to their homeland. Some of them found employment with Russian nobles as French teachers for their children. One of these was François de La Lenes, who was employed by the family of the count Artuchowski. As a sign of his love he gave the lady of the house two perfume recipes which the family was able to preserve through the Russian revolutions, emigration and wars. Only in 2015, more than 200 years later, Jelena von Olnhausen, the great-great granddaughter and founder of the LEN Fragrance brand, transformed both recipes into true fragrances. Four other fragrances were added. The six fragrances form the first series "Histoire Privée".
LEN Fragrance Founder
Very early Jelena Gräfin Artuchowkaja von Olnhausen was motivated by her family history to deal with beautiful scents. The French perfume recipes of the perfumer Françoisde la Lenes founded this fascination. Although she successfully completed her studies in economic policy with a doctorate, she soon lost the attraction of further academic deepening, so that she first worked as a journalist, auctioneer and gallery owner before devoting herself intensively to her passion for wonderful fragrances.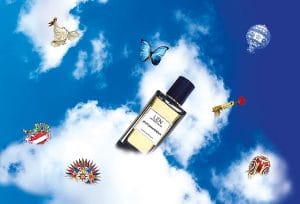 In Paris Jelena von Olnhausen met the famous French designer and owner of the Aesthete Group and The Different Company, Thierry de Baschmakoff, for the design of the packaging and flacons and the French perfumer Michel Almairac (Robertet) to create a special perfume based on a private love story. The creation of LEN Fragrance was successfully completed in November 2018. This extraordinary achievement was rewarded six months later by Fragrance Foundation. Perfume "JEUX DANGEREUX" convinced the experienced DUFTSTARS jury and was chosen as the winner in the category Artistic Independant Parfums.
Six olfactory love stories

LEN Fragrance combines graceful, exquisite aromas with special love stories and appealing, creative elements. LEN Fragrance is breaking new ground in research, always keeping the door open for new forms of olfactory poetry.
LEN Fragrance starts with six olfactory love stories: JEUX DANGEREUX, PRIVAROT, CRYSTAL BOMB, JUST ROULETTE, SHE&MALE, TRY TO FOLLOW ME.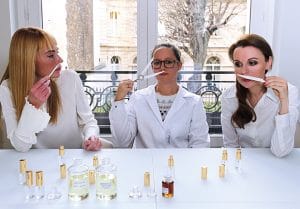 Each of the six perfumes of the series "Histoire Privée" tells a very private love story and is a key to our memories. That's why the logo of LEN Fragrance, an old key button, is illustrated on all magnetic covers. A short love story is told on each package.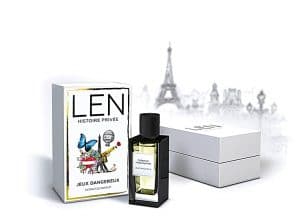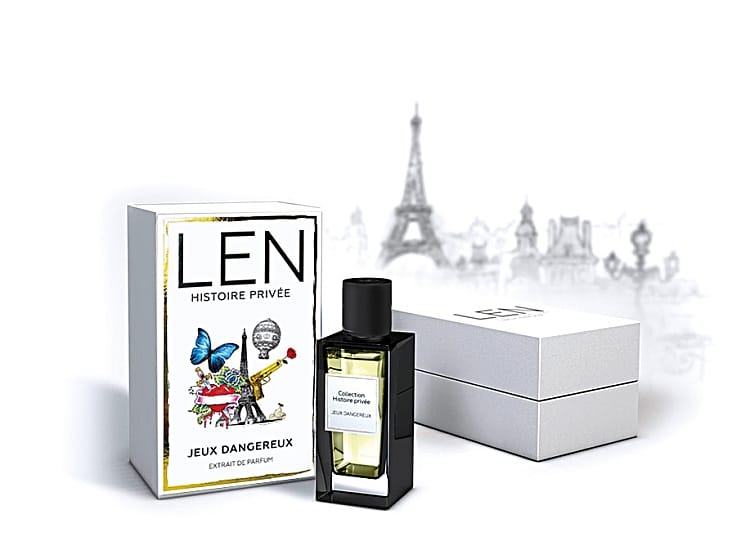 Fotos: LEN Fragrance
---