Roja Parfums redefines luxury and sophistication in perfumery for the modern age. Master Perfumer, Roja Dove, is renowned for using the finest quality materials available; from precious Rose de Mai to legendary Ambergris – every Roja Parfums creation is made without compromise.
---
"I fell in love with the perfumes of the Middle East when I was working there: the way the Aouds are worn and then sublimated by the scent of Bakhoor. The greatest compliment I ever receive is when my Middle Eastern clients ask – "how do you know our smell?" – Roja Dove.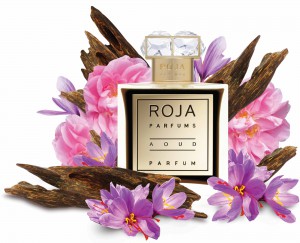 Aoud
Olfactory description: Rare and precious Aoud is swathed in Roses whilst underscored by Jasmine and Ylang Ylang, freshe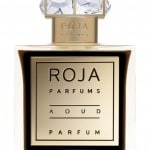 ned by Geranium, Verbena, Bergamot, Lemon, and an unusual note of Rhubarb, warmed by Cedarwood, Sandalwood, Casmir Wood, Patchouli, Cinnamon, Nutmeg, and costly Saffron, the whole nestling on a soft, sensual base of Ambergris, Vanilla, Musk, and Leather.
---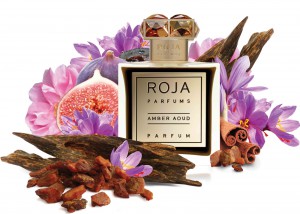 Amber Aoud
Olfactory description: Lime, Lemon, and Bergamot mingle with a sensua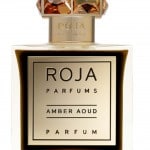 l blend of Jasmine, Rose, and Ylang Ylang, which is warmed by the spicy notes of Saffron and Cinnamon, swirling around a succulent note of Fig which adds richness to an opulent base of Oakmoss, Patchouli, and leather-like Birch, underscored by a blend of some of the most costly of all perfumery materials, where Sandal and Aoud Woods are softened by Benzoin, Orris, Musk, and Ambergris.
---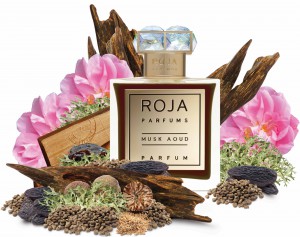 Musk Aoud
Olfactory description: Musk, and costly musk-like Ambrette,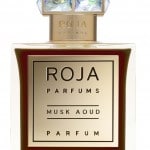 mingle with Oakmoss, Labdanum, Leather, leather-like Birch, and earthy Patchouli to create a sensual and exotic effect which is so
ftened with a blend of Vanilla and Tonka Bean, warmed with Aoud, Sandal, and other precious Wood Notes, with hints of Ylang Ylang, Rose, and Jasmine which add an unexpected touch of sweetness, the whole enlivened with Bergamot, Lemon, and Nutmeg.
Each parfum: 30ml – recommended sale price € 450,00 / 100ml -recommended sale price  € 725,00