A lush green labyrinth, lined by idyllic lagoons. The Mangrove Natural Reserve at the gates of Abu Dhabi is a natural paradise of unique beauty. Guests at the luxurious Eastern Mangroves Suites by Jannah can enjoy this picturesque water landscape whilst remaining close to the exciting opportunities of the city.
An attractive blend that makes a stay at this elegant Jannah resort something very special indeed. In truth, everything is special about the Eastern Mangroves Suites by Jannah, not just the location – directly on a 1.2- kilo metre-long stretch of the protected eastern mangroves, just ten minutes from the city and a quarter of an hour from Abu Dhabi Airport. The Jannah domicile delights and fascinates the visitor with architecture that is both stylish and in – spired by tradition, together with the views of the mangroves, the Arabian Gulf and the skyline of Abu Dhabi. Guests not only experience a hotel here, it is more of a home-from-home. This is thanks to the unusual concept, which combines the luxury boutique hotel character with the privacy and comfort of a private home. Attention has been paid to absolutely everything, down to the tiniest detail.
EXCLUSIVE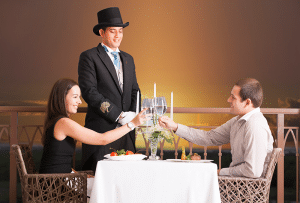 At Jannah Hotels & Resorts they are particularly proud of "Karim Services". And justifiably so. The tasks of the Karim extend far beyond those of a concierge. He is an attentive butler and farsighted fulfiller of wishes – around the clock, including via text, WhatsApp, BBM or e-mail.
LIVING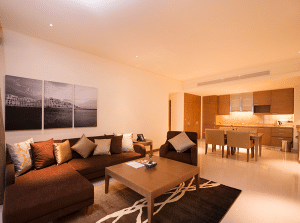 The Deluxe Jannah Suites impress in even the smallest category: on a space of over 56 square metres they delight their guests with elegant design and modern comfort. Warm hues and contemporary decor with Arabian influences create a stylish ambience. The Jannah Royal Suite is the signature suite and the residential highlight of the hotel.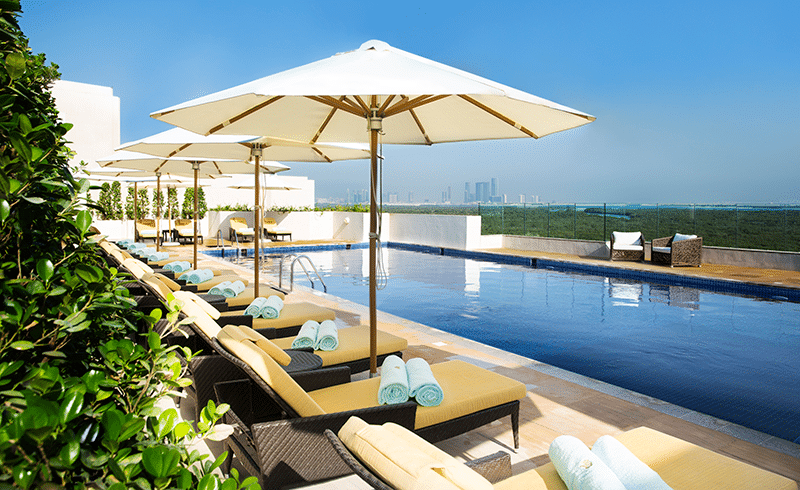 Photos: © Jannah Hotels & Resorts