A seductive eyelash flutter without mascara? Unthinkable! It makes eyelashes thicker, longer, darker – a real eyecatcher, in fact. Make-up lends this graceful tool a beguiling refinement. Together with lipstick, mascara forms an unbeatable beauty team. And has done for quite some time. The ultimate eyelash tuner has been prettifying women's faces since 1913.
We have close family connections to thank for mascara. In 1913 the chemist Tom Lyle Williams did his sister Mabel a big favour: he invented a paste that would help her to achieve irresistible eyelashes. The scientist mixed coal dust with Vaseline. The result was a black paste that emphasised Mabel's eyelashes and lent her eyes more expressiveness. The sister was happy, and she had every right to be. Not only was she privileged to test the prototype of a revolutionary beauty tool – a fact of which she was, of course, unaware at the time – but the object of her affections, Chet Hewes, also responded to her charms. Wedding bells were soon to chime for the two of them, probably not all down to the jetblack eyelashes of the bride. As everything began with Mabel, it was a logical move to involve her in the naming process for the eyelash paste: the original mas cara was christened Maybelline (Mabel + Vase – line). The rest is a success story fit for Hollywood. The Williams family pulled off a clever beauty coup, which they used as the foundation for an impressive cosmetics empire.
In 1935 the first waterproof mascara appeared, invented by Helene Winterstein- Kambersky. After numerous experiments the Austrian singer came up with eyelash colour that also withstood the heat of stage lights. Filled in tubes, the mixture was applied with a paper roll. Mascara was later offered in a block, from which it was removed using a damp brush. Still far too complicated, decided "lash queen" Helena Rubinstein, and invented the first automatic mascara with integrated brush in 1958. A blessing for the morning beautification ritual. Because this makes the process of darkening the average of 400 lashes per eye considerably easier.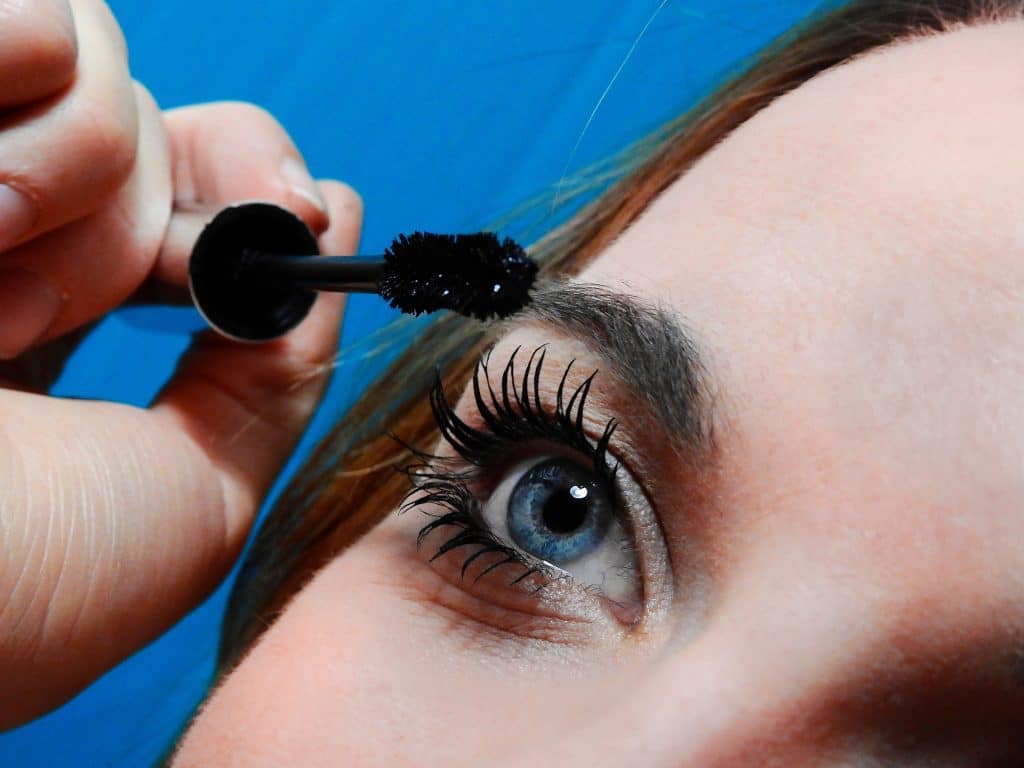 SPOILT FOR CHOICE
From discreetly sophisticated to the false eyelash effect: mascaras today are versatile all-rounders. They extend, thicken and lend delightful swing. Those that prefer things more colourful can have their eyelashes blue, red, yellow, purple or green. However, colouring is subject to trends and not en vogue every season. Black and brown remain the preferred mascara colours, ladies prefer the classic look, as do the gentlemen.
There is scarcely a woman that does not wear mascara, and money is a minor consideration. The beauty essential is available from cheap to expensive, from plain to luxurious. The discerning clien tele is unanimous: the consistency of the colour is as decisive as the brush. Every woman has her favourite here. Some simply cannot get enough of volume, others prefer a narrow eyelash tool or even choose a rotating version. Various different mascaras are also frequently combined, to get that optimal look. The decorative portfolio for eyelashes appears to be limitless, with no end in sight. Every year new, increasingly innovative mascaras hit the market, all with one thing in common: they promise the ultimate in alluring glances.
Text: Petra Dietz