It is the Maldives' resort opening of the year: Fairmont Maldives Sirru Fen Fushi. Located in the north of Malé on the Shaviyani atoll, the luxury resort awaits its guests with 120 beautiful villas.
---
Island in secret waters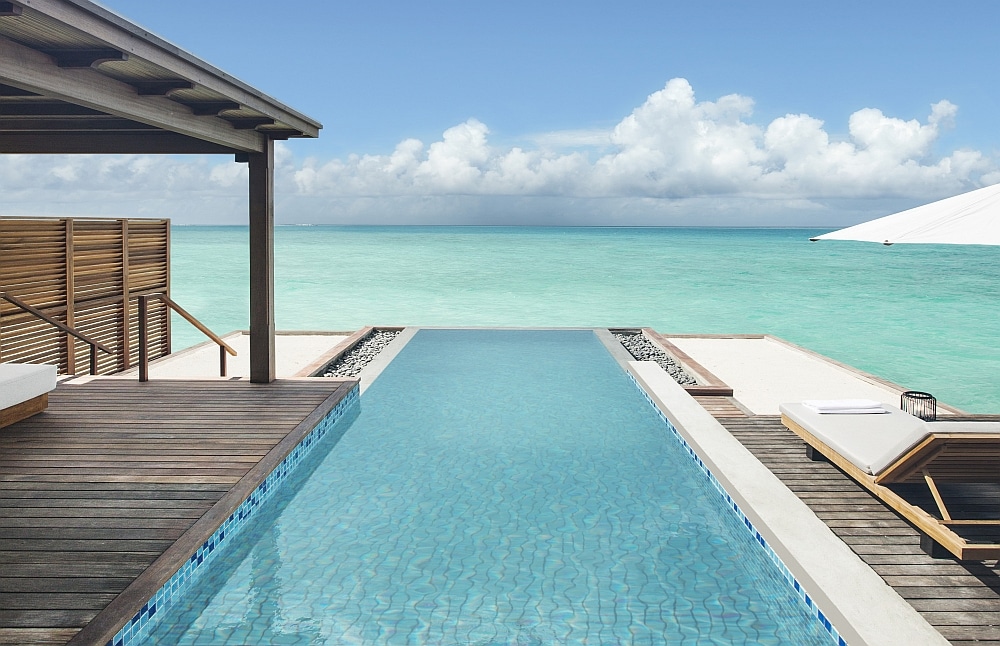 The name of the hotel group's first resort was chosen for a reason: it translates into "island in secret waters" – a secret, that travelers are welcome to solve starting April 2018. Once upon a time, sailors used to seek protection from dangerous storms and angry seas in the Maldives' biggest Laguna – exactly where Fairmont Maldives Sirru Fen Fushi found its new home.
Paradise in the Indian Ocean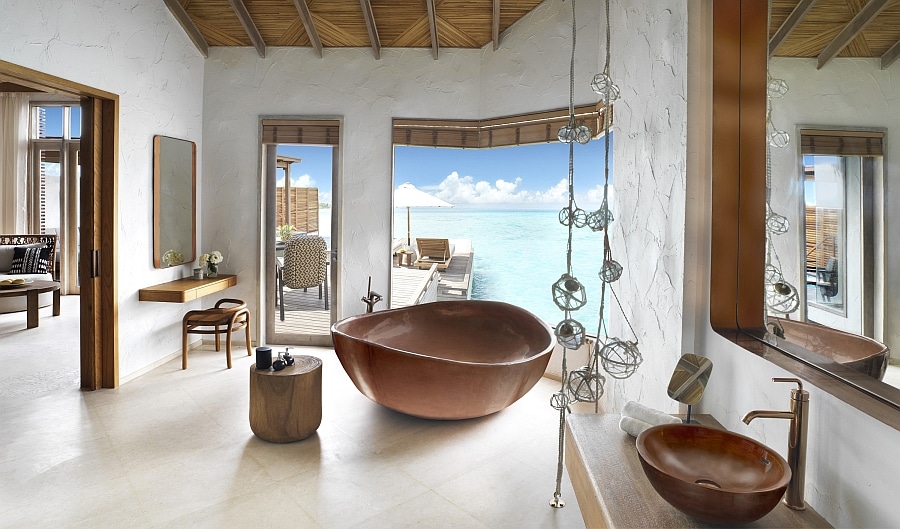 Instead of ships, guests can now discover beautiful Water and Beach Villas – who each come with a private pool – as well as the hotel's crown jewel: five Tented Jungle Villas, designed in a modern bohemian style with lots of wood and copper elements.
A world under the sea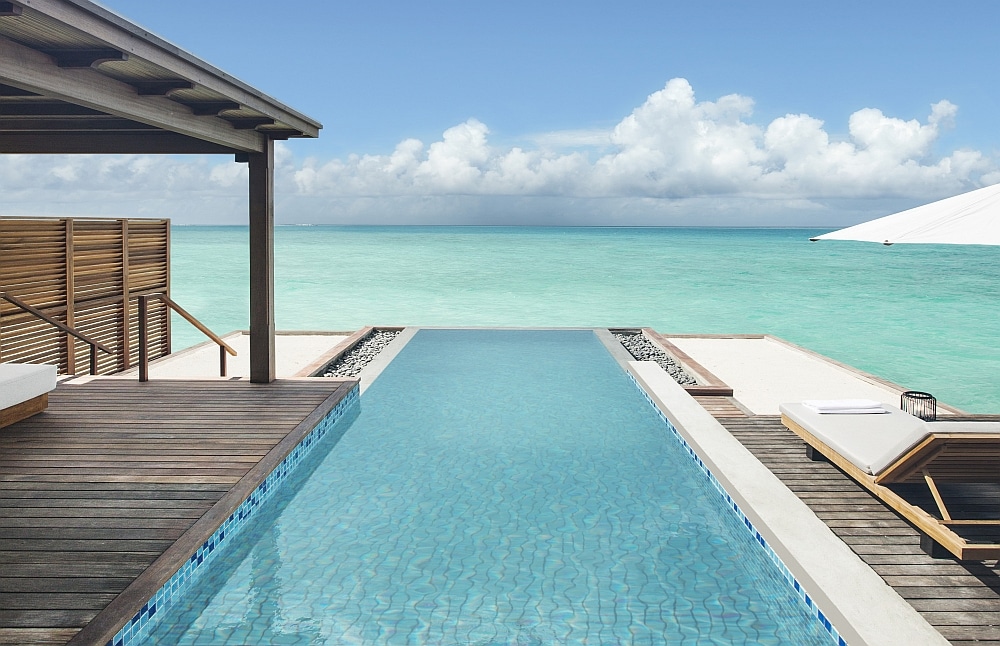 However, the resort does not only offer a beach experience: Fairmont Maldives Sirru Fen Fushi also presents the first underwater sculpture museum of the Maldives. The British artist Jason deCaires Taylor created a world under the sea to symbolize the deep connection between water and life as well as to promote the protection of the ocean and its inhabitants. Connected to the hotel property is a nine-kilometer-long reef which is perfect for diving and snorkeling.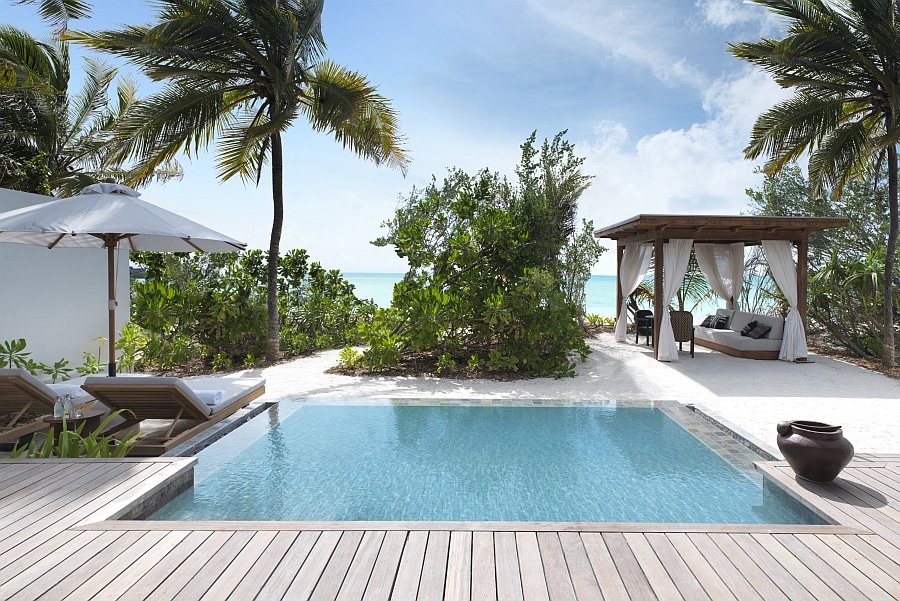 Booking and information: www.fairmont.com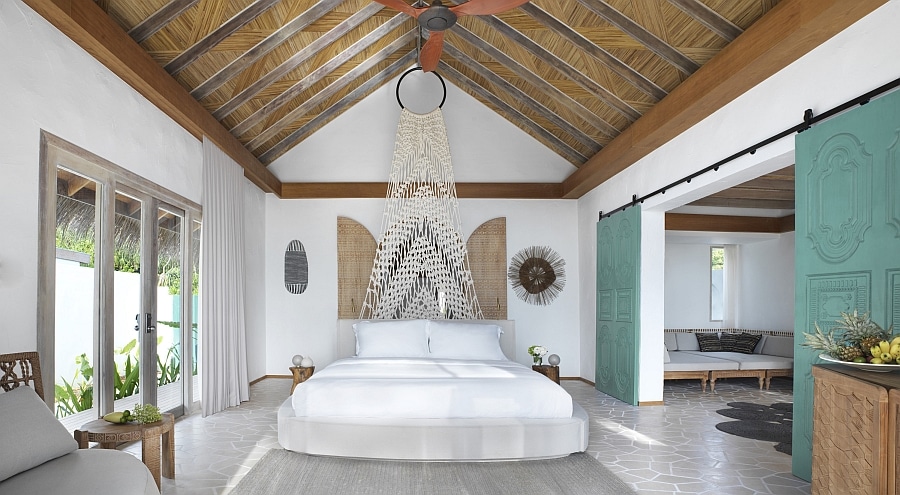 Photos: © Fairmont Maldives Sirru Fen Fushi
---