Fashion designer Rami Al Ali knows what he is talking about. The Syrian, whose successful career began in the United Arab Emirates, lives this fashion statement every single day. Rami Al Ali is a master of tailormade glamour.
Beyoncé, Jennifer Lopez, Chanel Iman, Ivana Trump, Youssra, Googoosh and numerous other celebrities are al ready fans of this highly-talented designer. The reason is plain to see: Rami Al Ali is a magician, transforming women into breathtaking divas and graceful prin cesses. Inspired by eras in the past, he creates modern couture with an attractive nostalgic air. Al Ali characterises his style accurately as "twenty-first century baroque".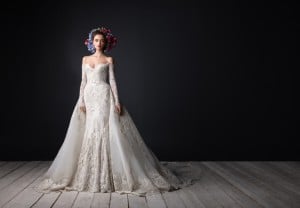 When Rami Al Ali founded his own label in 2000 the Arab ladies were enraptured. And rightly so. His collections are feminine, seductive – but never vulgar. The finest materials refine each creation. Flowing organza, shimmering silk, delicate lace, lustrous pearls and sparkling sequins as the icing on the cake for these magical garments. With their precious appliqués, the select fabrics adorn the wearer, accentuating her beauty glamorously. True couture, with the promise of absolute exclusivity.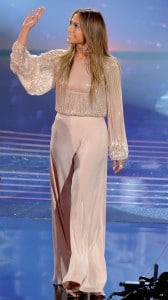 THE POWER OF FASHION
His father an architect, his mother a wellknown lawyer, Rami Al Ali grew up in comfortable surroundings with his four sisters in Deirez-Zor, Syria. His love of fashion was moulded by his sisters, who showed him the power that fashion can have. This not only transforms appearances, but also confidence and self-understanding. This fascinated Al Ali greatly, awakening in him the desire to work creatively. Naturally, he was also aware that the rural environment in which he lived was not necessarily the right place for a budding designer. He therefore headed to the Syrian capital, Damascus, where he studied Visual Communications at the College of Fine Arts. Here he could experiment with his skills and interests as he saw fit. After early forays into interior design and graphic design, he finally settled on fashion. Al Ali's graduation work took the form of an impressive fashion show, which revealed the exceptional talent that the young man possesses. For Al Ali's ambitions Damascus offered insufficient opportunities, and he decided to start his professional life in the United Arab Emirates – a choice that proved to be a wise one. He began by gaining vital experience with acclaimed fashion labels. He soon acquired respect and recognition in the fashion world. The founding of his own label in 2000 was the start of an impressive career. The breathtaking wedding dresses and delightful evening wear from Rami Al Ali soon placed him on the front pages of the glossy magazines in the Gulf region, as well as on the red carpets of leading events.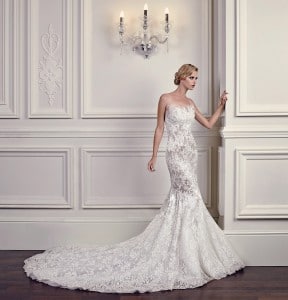 The ambitious designer made his ultimate breakthrough in 2009, when he presented his spring/summer couture collection at the AltaRoma. The fashion spectacle in Rome was his entry ticket to the European world of haute couture. The Middle East Magazine even included Al Ali in the list of the top 50 most influential Arabs. Today, Rami Al Ali presents his gla – morous dresses at the Paris Fashion Week, alongside couture icons such as Elie Saab, Chanel, Valentino and Dior. This is a dream come true for the designer: "Paris has a unique way of acknowledging beauty. Beauty is defined much more creatively, much more artistically in Paris. This is why I wanted to come to Paris and show my collections here." The creations of the designer are now sought-after worldwide. The young man with the big dreams has become a master of tailor-made glamour.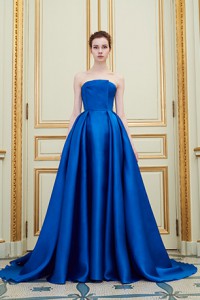 Text: Petra Dietz
Photos: Mirjana Khairallah, RAMI AL ALI