The 1.65 million square metre theme park offers a spectacular and unforgettable experience for young and old with a total of 29 ultra-modern rides, interactive, family-friendly attractions and unique live entertainment as well as a multitude of authentically designed restaurants and shopping facilities.
---
Warner Bros World Abu Dhabi, the newest theme park on Yas Island, has opened its doors to the public. Sheikh Mohammed bin Rashid Al Maktoum, Vice President and Prime Minister of the UAE and ruler of the Emirate of Dubai, and Sheikh Mohamed bin Zayed Al Nahyan, Crown Prince of Abu Dhabi have opened the US$1 billion theme park.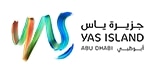 From the meticulously arranged musical arrangements to the true-to-original landscapes, each of the park's six themed worlds is unique, giving visitors the feeling of being in the places they know from films, comics and television.
The excitement of visiting the park begins in Warner Bros. plaza, an art-deco-inspired world that celebrates Hollywood's Golden Age and is famous for its majestic show "All-Star Spectacular" that brings the Warner Bros. film library to life. On their journey to Metropolis, visitors explore a radiant cityscape saved from evil by DC superheroes like Superman and other Justice League members like Wonder Woman, The Flash, Green Lantern, Cyborg and Aquaman. In the dark streets of Gotham City, visitors have the opportunity to meet the notorious DC super villains like The Joker, Harley Quinn and the Riddler. Cartoon Junction evokes childhood memories alongside such popular characters as Bugs Bunny, Tom and Jerry and Scooby-Doo. "Yabba Dabba Doo" can be heard in prehistoric Bedrock, where visitors get to know the popular Stone Age family Feuerstein. In the Dynamite Gulch theme world, guests experience Wile E. Coyote and the dizzying sprint of the Road Runner up close and personal and can look out for Marvin, the Martians and the Jetsons.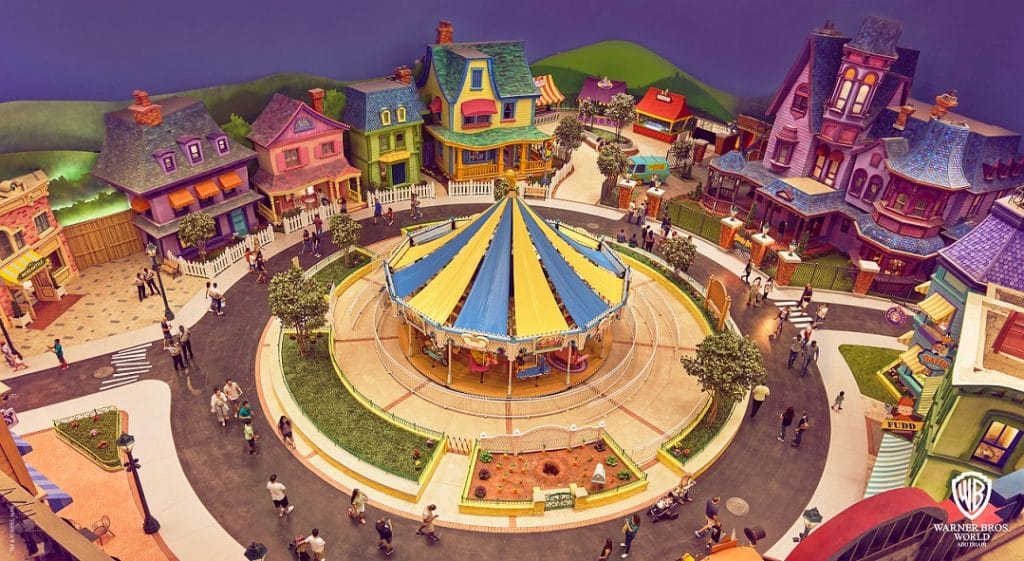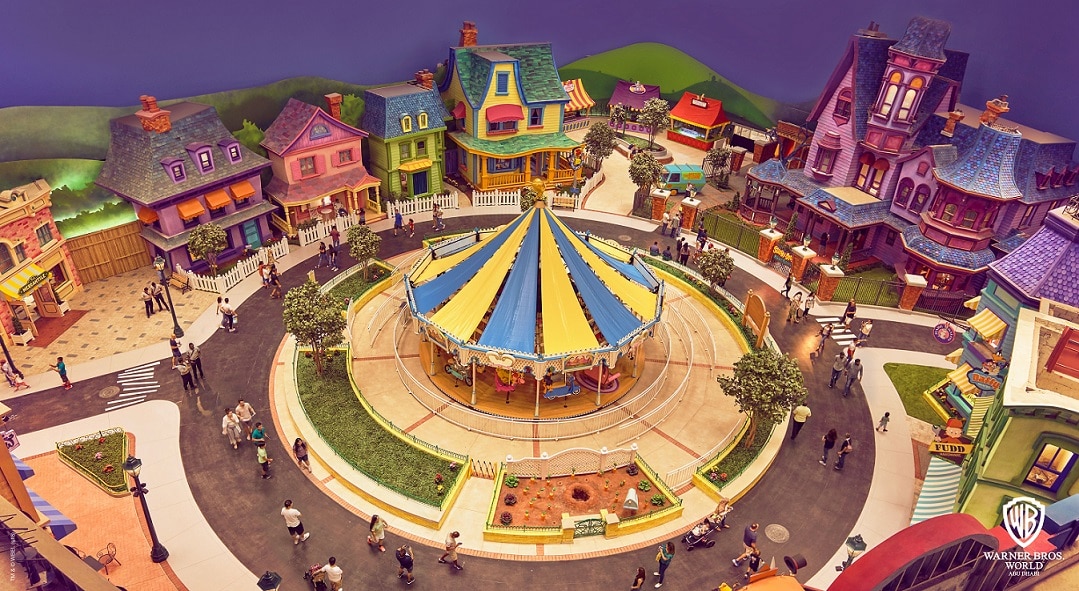 Further information on Warner Bros. world Abu Dhabi and ticket booking at www.wbworldabudhabi.com
For general information on Abu Dhabi, please visit www.visitabudhabi.ae
Photos:
Cartoon Junction: © WARNER BROS. WORLD ABU DHABI
Logo Yas Island: © Yas Island