Superlative power. Since 2008 Jimmy Pelka has been enhancing the performance of luxury cars in the United Arab Emirates with chip and motor tuning. The young man from Hohenlohe in Baden-Württemberg now has workshops in both Germany and Abu Dhabi. The Swabian is near-overwhelmed with orders, having acquired an excellent name for himself on the Arabian peninsula – and has even been invited into royal palaces. We visited the down-to-earth vehicle mechatronics expert and asked him for the secret of his success.
The Emiratis love tuning their performance cars – why is that?
Jimmy Pelka: Fast cars are the number one hobby for Arab men. Even in the higher price segments cars often come with series equipment, so they look for ways to make these special, unique even, which is where I come in. As I love cars myself – and have made my hobby my profession – I know what the gentlemen of the orient want and achieve that for them. The more horsepower, the happier the driver.
How much horsepower do the fast cars have? Why do your customers like the most about what you do?
Jimmy Pelka: After I tune them the fast cars often have between 500 and 700 hp. That would also be possible in Germany, legally speaking. However, in Germany you have to pay attention to emissions, which is not the case here in Abu Dhabi. Apart from the fact that the Emiratis are mad about performance, they also place great value on customer proximity. My company PP Performance Middle East has become something like a mother to the extended tuning family in the Emirates.
Where and how did the idea of tuning luxury cars in Abu Dhabi come about?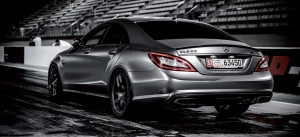 Jimmy Pelka: In 2006 I met my friend and now business partner, Salah Alamoudi. I had tuned cars privately in the UAE for him and other customers. All of them were highly satisfied with my work, and this is where the idea of establishing a company locally came from.
What exactly is tuning, in layman's terms?
Jimmy Pelka: Engine management is read via the on-board diagnostics plug, which all cars are equipped with. This software is then processed by me manually, on the computer. Engine characteristics such as angular ignition spacing, fuel quantities and torque limits are optimised and programmed to enable optimal combustion in the combustion chamber. This is what makes maximum driving enjoyment possible. By the way, the Emiratis favour German car marques. Mercedes Benz and BMW are top of the rankings.
What do your customers appreciate, apart from speed?
Jimmy Pelka: That's an easy question to answer: the best of everything, and all of the luxury features they can get. People here have a lot of money to spend and love racing through the desert and the city in their fast cars. This is how a lot of them relax in the heat, which can often exceed 50 degrees Celsius in summer.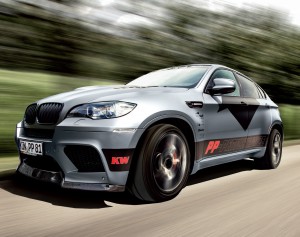 You are regularly invited to the palaces of the sheikhs – what is a visit like that like?
Jimmy Pelka: It's like a family gathering in Germany – with one exception: women and men sit separately, in different rooms. There is delicious food, you drink tea or coffee and talk about cars for hours, of course. I particularly like the Arabs for their friendliness, helpfulness and gratitude. There is not really any envy here. People help each other and support them in realising their dreams.
What are your plans for the future?
Jimmy Pelka: I have been living in Abu Dhabi since 2011 and really feel at home here. I don't really have too many hopes for the future, just that my customers stay as satisfied and happy with my work as they have been so far.
Interview: Ulf Jacks
Photos: Jimmy Pelka